The gang celebrated
Yobi's
birthday on 15th October 2007.
From L->R : Me, Gee, Ziyan, Justin and Yobi
It was Yobi's 19th birthday and like last year, we celebrated his birthday at Chili's.
Gee ordered Triple Play *as usual* while the rest ordered BBQ Ranch.
Triple Play
I personally like the triple play's buffalo wings. It kinda reminds me of the buffalo wings I had at Hooters in San Francisco.
BBQ Ranch
For RM 19.95++, BBQ Ranch is worth eating because of its big portion. Besides that, it has a thick layer of beef patty as well as few slices of bacon.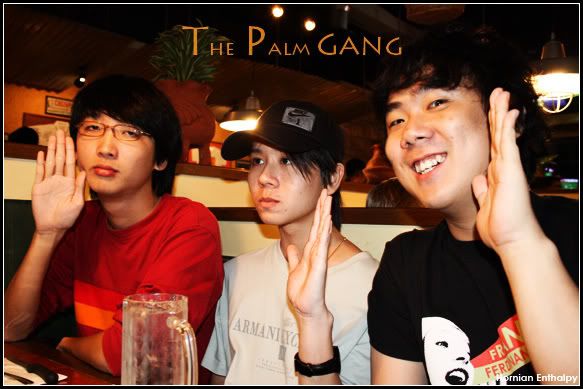 Random Photo
After enjoying our main course, we had brownies with ice-cream which was a complimentary gift from Chili's for the birthday boy.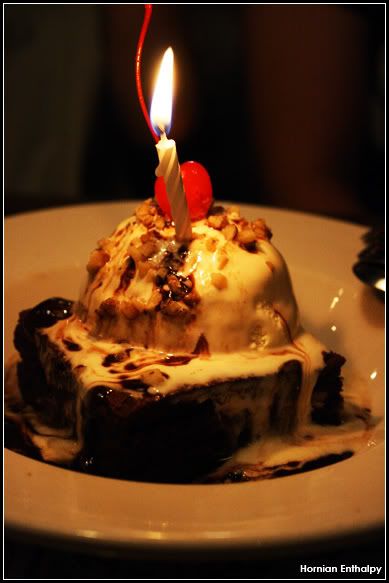 Brownies
We bought a pair of ear phones for Yobi's iPod as a birthday gift and he liked it. *I hope* =P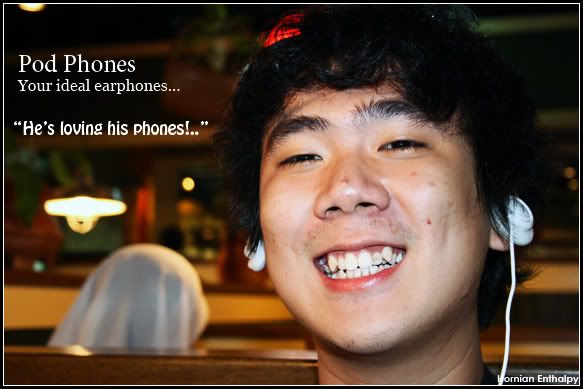 White Phones