Short Talk

:

Tomorrow will be my last day at work as a data entry clerk. I'm sure going to miss my fellow colleagues especially Zhang. ;( At least he would do crazy things to make me stay awake in the mornings. Two months.....time flies..
Right after we finished eating those orgasm-filled cendols, we had a walk to
Stadhuys
Square.
Well, I didn't really take much pictures because harsh lighting tends to ruin most of my shots. Imagine taking pictures at 4pm in Malaysia weather. Two words to describe "total madness".
The clock tower.
And here's the famous Stadhuys Churh of Malacca.
Most of them were busy camwhoring and I was busy snapping the photographers in action for those camwhores.xD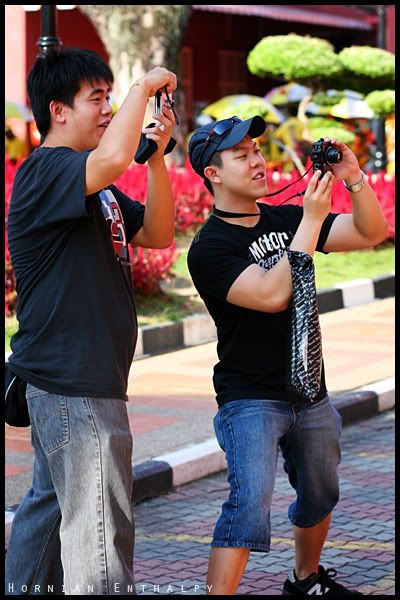 The following dialogue is for the picture below.
Wei Loon: "Come guys!! Let us be her backdrop!"
The rest: "Sure!!"
Me:*=.= oh well..*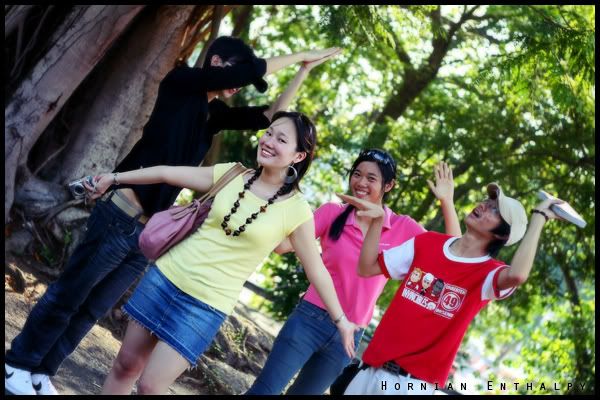 More to
cum
come!
*P.s: By the way, the kiddo holding the camera above wants me to
link
her. So yea, do visit her blog as she wanted me to promote it for quite some time. xD