Last Sunday, we (Kar Fai, Quin and myself) went to Pavilion. * I had talked about this in my
previous post
*
The purpose I went to Pavilion again was to:
1) Change my CF card
2) Bring the two to try JCO donuts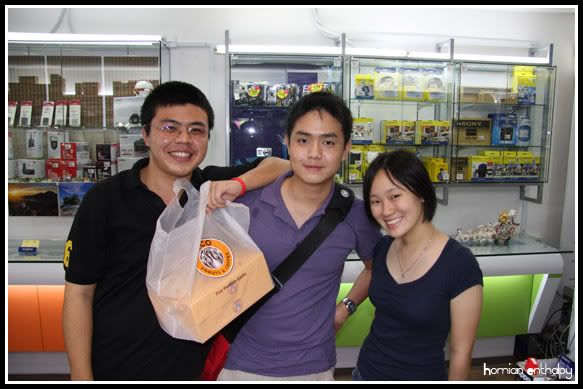 JCO Donuts!
The 2nd agenda was completed while waiting for the 1st one to get done with. Apparently, my card reader was the culprit causing all the reading error from my CF card.
Anyway, I saw this small little girl whose dad just bought a Canon 350D from Boeing Photo. I couldn't help it but to attach my 50mm f/1.8 lens to my 400D and took a picture of her.
Here's one of the pictures I took of her.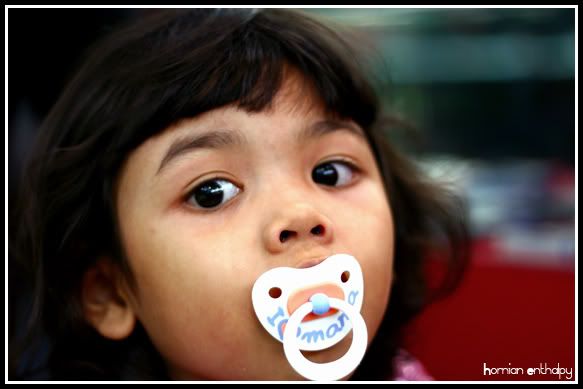 I love mama!
I showed the picture to her parents and they both liked it. They had even requested the Boeing salesperson to develop the picture using the Canon Selphy printer.
On our way back home, I managed to snap the "girl" in her trying-to-act-emo face. =P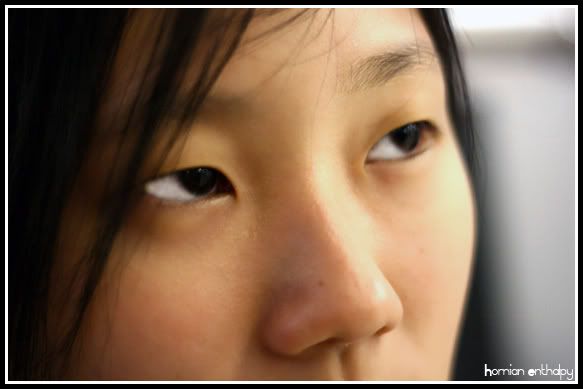 emo
I'm still new towards portraiture and I know I suck in it. =(
*P/s: I think my blog is kinda dead. Although I see my traffic reaches an average of 50 readers a day but only a hand full of people are responsive towards my posts. =S I'm like writing to a wall. Oh well, blogs are digital diaries. But at least I share mine with you guys. =P