Short Talk
: I wanted to blog in the afternoon but the internet connection was so gay that I couldn't log in to Blogger. :s
Alright, back to the expo.
As I mentioned earlier on, it was an abrupt decision to go to the Canon Expo. Hence, we arrived late and missed the Simon Yam autograph session.
Anyway, it was a pretty interesting experience. As we stepped into the exhibition hall, you could see Canon DSLRs lined up in a row attached with Canon's L - series telephotos.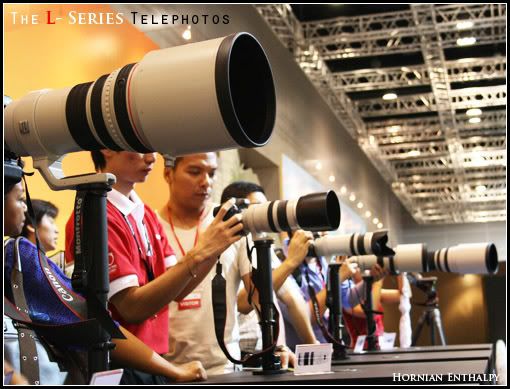 Canon's Finest L-Lenses
As you can see, the cameras which the lenses were attached to weren't ordinary 400Ds or 350Ds. They were EOS 1Ds as well as EOS 30Ds. And the best part was you could actually lay your hands on those cameras and take a few test shots.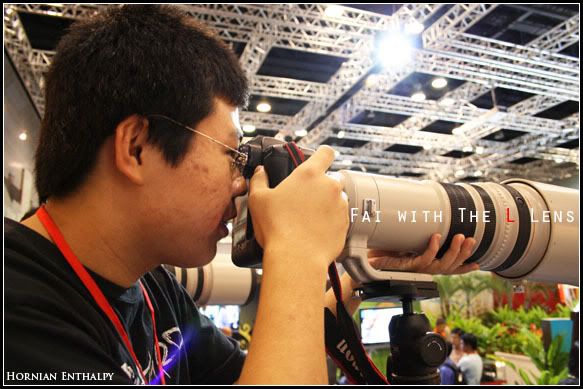 Fai and 1D
As for the
"every 1000th visitor will receive a free compact camera"
statement, I really doubt the existence of it. This was because all we had to do was to submit the registration form to the counter. How the heck would they even know whether I was the 1000th visitor as they received many registration forms at one time.
Anyway, besides the cameras and games, what would be an expo if there weren't any models? Especially in a Canon Expo where they promote their cameras and lenses. For sure there will be lots of models.
I spotted one and I shot her. =P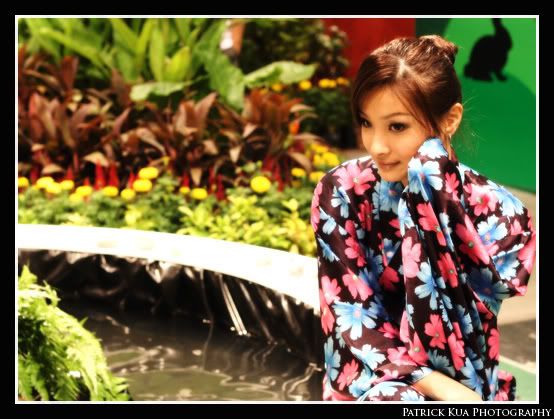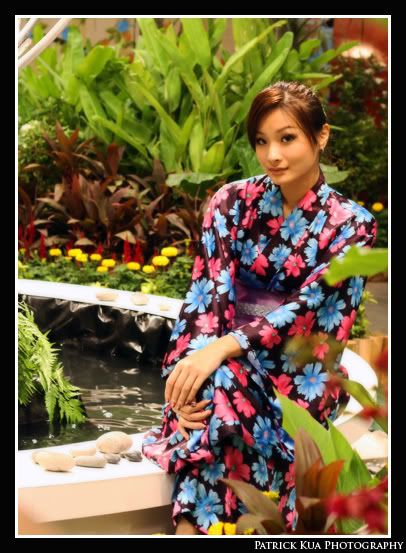 *P/s: I was so lazy to edit the last two pictures last night. So I would like to apologize for the sucky pictures. =)