First of all, the picture above is NOT a postcard. XD
Since young, I enjoy eating Indian food. Maybe it's the spices that attract me. Enough said, here are some shots of the food I ate during the trip in India.
First off, we had the authentic Tandoori Chicken.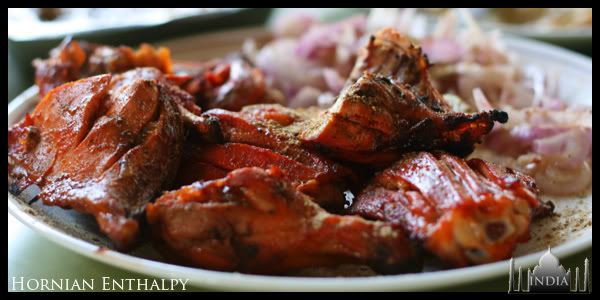 Next in the line would be the yummylicious Nasi Briyani with Chicken.
Other than Indian food, we had western breakfast in one of the hotels.