Last Saturday, I went to Pavilion to meet up with
Smashpop
. As usual, Saturdays are always pack with people.
Pavilion KL
How to get to Pavilion?
Pavilion is located directly opposite of
Starhill Gallery
. It's just
ten minutes
walk
from
Sungei Wang Shopping Complex
.
The bad news was, it was raining heavily outside and we (Pop and I) had to run all the way from Sungei Wang. Luckily we had our
Crumpler
Million Dollar Homes to prevent our cameras from getting
sticky
wet. =P
In my opinion, Pavilion is big but the architecture is not as nice as
The Gardens
in Mid Valley.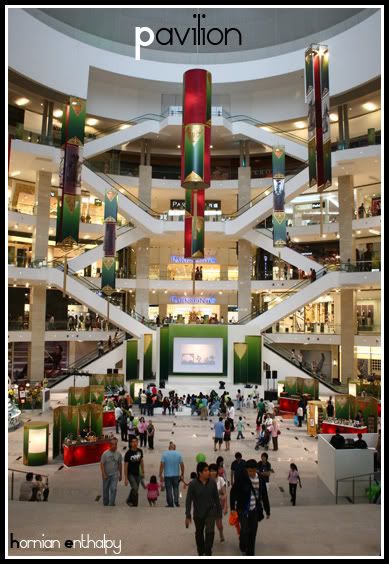 The only thing that makes me visit Pavilion again the very next day with my friend is this little store.
J.Co Donuts
This donut store serves the best donuts in town and can easily trash its counterparts - Dunkin Donuts and Big Apple. Just take a look at the queue!!!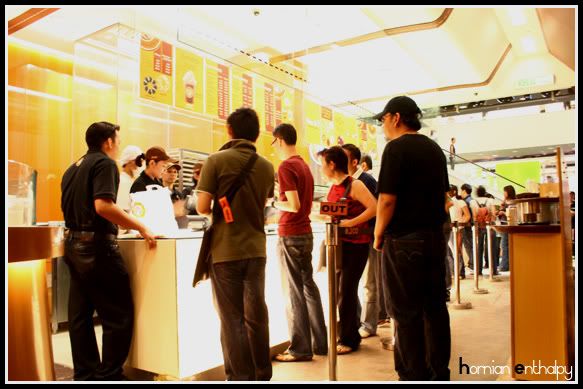 We did some window shopping at the Apple store before heading to J.Co. I finally get to lay my hands on the newly launched Ipod Touch. Priced at RM 1339 for 8GB of storage, I think it is worth the price. This is because the Ipod Touch is similar to an Iphone just that it does not have the phone function.
*Back to the donut store*
When you order a drink from the store, you'll get a complimentary glazzy*signature donut*.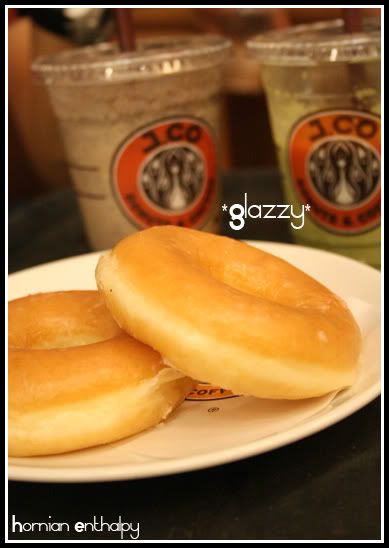 Glazzy- melts in your mouth with every bite!
The variety of drinks ranges from hot coffees to even ice blended. I reckon that J.Co is going to be the next Starbucks for serving delicious donuts as well as orgasmic drinks. =P
I had the Oreo Freeze and I tell you it was the most wonderful ice blended drink I have ever tasted by far.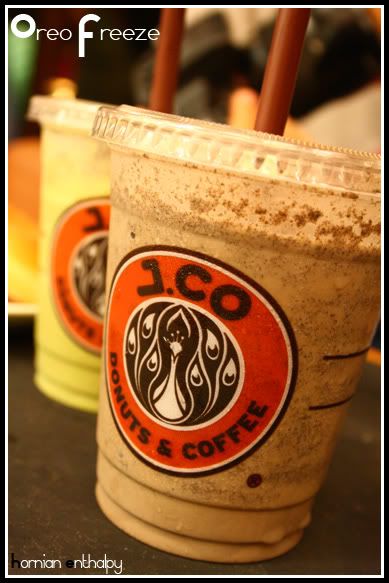 Oreo Freeze priced @ RM 11.00 for a regular size
The ambiance in J.Co is unique compared to any other donut store. The cozy feel and the music played in the store show similarities with Starbucks.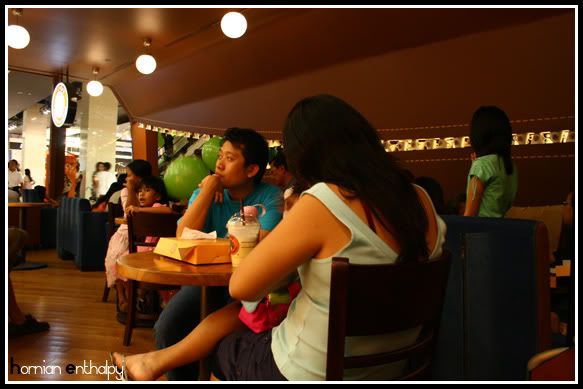 Sofa chairs and unique interior design
The only difference between the two is that J.Co offers cheaper donuts compared to Starbucks. Not to forget J.Co has a wider choice of delicious donuts.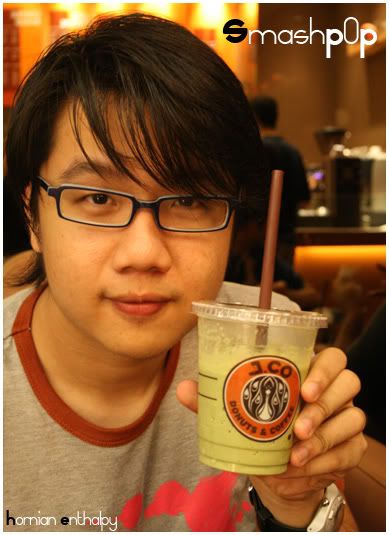 Smashpop
As we tasted our donuts and drinks, smashpop also gave me some tips on photography. He even let me lay my hands on his new baby - the new Sony Alpha 700.
Sony Alpha 700
I don't have to elaborate much on the Sony Alpha 700 because you can read about it from his
blog
.
Anyway, special thanks to Smashpop for the meet up as well as the photography tips you gave me. =D