Short Talk:

Bought a pair of running shoes from al-Iksan. Guess I will be going to the gym often for this coming three weeks. :P
Yes, we have a Din Tau Fung in SS2. Not sure whether is it still there. But this time I'm going to blog about the Din Tai Fung in Singapore.
Woke up in the morning and decided to take a walk down Orchard Road. We visited the Tourist Centre for a copy of local delights booklet.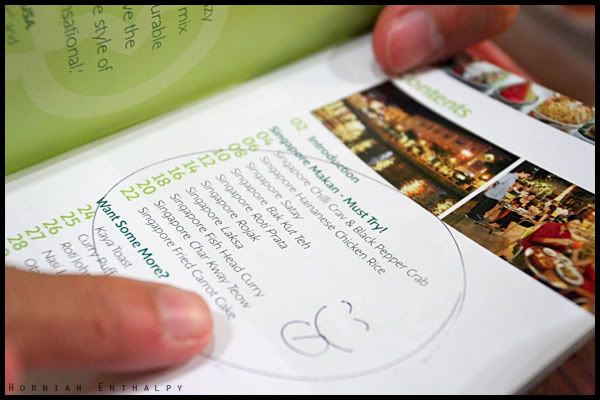 Din Tai Fung is located in Paragon Mall.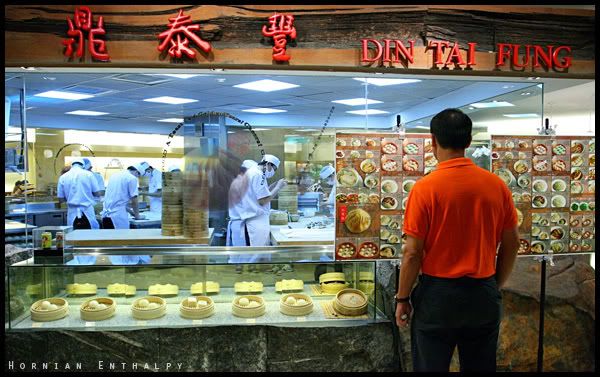 Both of us (
splashmilk
and I) ordered a bowl of "dan dan" mee and a basket of meat dumpling (siao lung pao).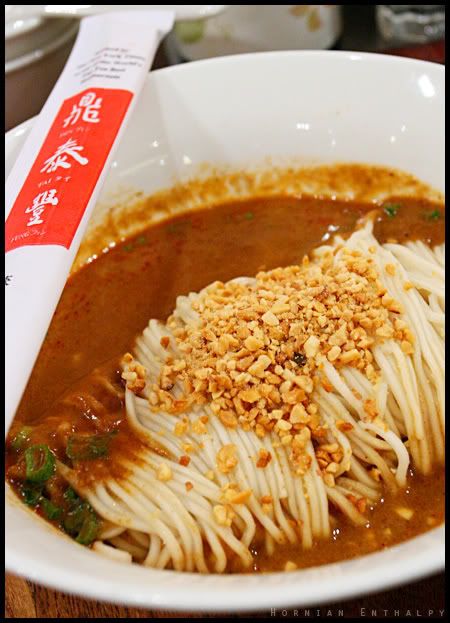 Dan Dan Mee
Rating: 7.5/10.0
I personally like the texture of the noodle due to its springiness. The gravy was somehow special because it looked spicy but turned out mild.
Meat Dumplings (Siao Lung Pao)
Rating: 8.0/10.0
For your information, meat dumplings in Din Tai Fung is surprisingly cheaper than meat dumplings in Dragon-I. A basket of 6 dumplings would only cost you S$ 5.00++. After conversion, it would be around RM 11.00++. I wouldn't say that Din Tai Fung serves the best meat dumplings but it is simply delicious.
Stay tuned for more...