Short Talk
:
Currently addicted towards Facebook's Texas Hold Em' All. Why? Check this out.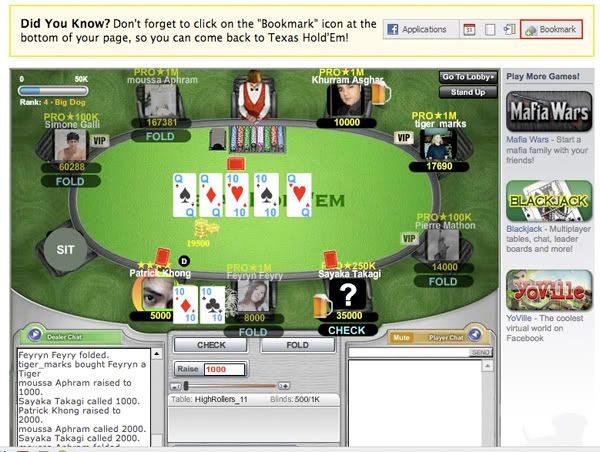 In the same day, from $100k, I managed to pull the figure down to $1000. Cool eh? Addictive I must say. :P
I am having another two Continual Assessments this coming Thursday which make it a total of three for this week. The stress, the poker game, the late night streaming of CSIs and Movies!! Arghhh....
You know when you're in this blur state of mind, you tend to wish for someone, a guardian or somewhat to come over and save you from all these stress. Unfortunately, mine hasn't arrived yet. :(
Hmmmmm,
well, at least examination starts on the 12th of November and finished on the 20th, which is way much shorter compared to STPM. Anyhow, stress is building up rapidly if you can see the tremendous amount of stress pimples on my skin. Need a closer look?
Here you go, make sure you don't freak out.
If you do, then Happy Halloween to you! :)
In less than a month's time, that exit sign told me.
The smell of freedom tingles my nose. :P