*Edited: The picture reminds me of
Australia - The Land Down Under
.
Alright, here's a short post before I do the long one. =P
Although I'm having holidays, but the amount of workload I need to do is exhausting. =S
Anyways, does this picture remind you of something?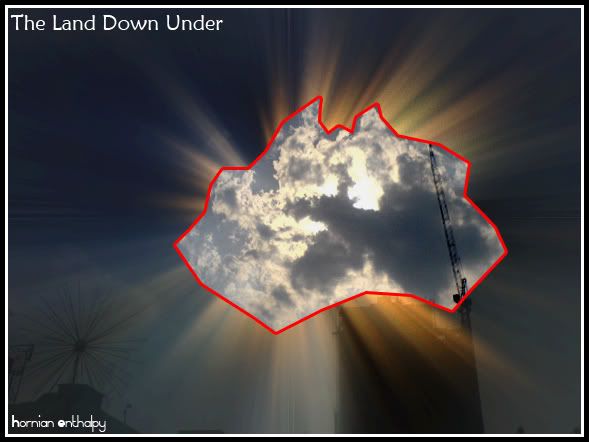 It does for me =D
The picture reminds me of
Australia - The Land Down Under
.
*P/s: I know it's abit late, but it's the sincerity that counts. Therefore,
Selamat Hari Raya everyone!!
=D