Short Talk:
Although I got accepted into UM, I will be heading to Singapore's NTU for Mechanical Engineering. (:
Roughly two weeks ago, I celebrated my birthday dinner with the lady. She wanted to give me a surprise. But in the end, we ended up in a secluded place in Bangsar isolated from the city.
She brought me to Vincenzo for an Italian fine dining. Just like how the last time we went to Nero Vivo. Remember? *winks winks* (:
I kinda like the ambiance of the restaurant although the available light was killing me.
---*Technical Stuff ahead*---
Imagine this, taking photos with ISO 1600 and Shutter speed of 1/15 at f/4.0-f/5.6. I must admit my hands were like super Image Stabilizer mechanism.
-----------------------------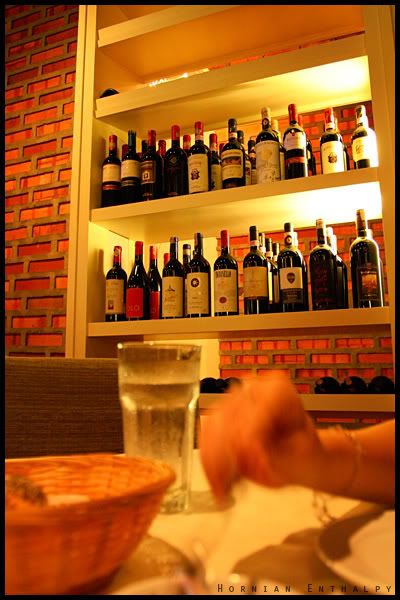 As starters, we had the customary hot bread.
My main course of the day was none other than Beef Bacon Carbonara.
I love Carbonaras because of their creamy texture. Filling yet orgasmic. Every bite will make you go "ahhhh....mmmmm....". Okay, too much information.
And the lady ordered Seafood Pasta.
Q
: How was the food?
A
:
Delicious and on par with NeroVivo. *Puts Italiannies to shame* :P
Right after dinner, we camwhored abit before heading home.
The light was used for focusing purpose. But, the lady took the picture before I could keep my phone. :S Hence, the patch of light effect.
And the lovely couple. =)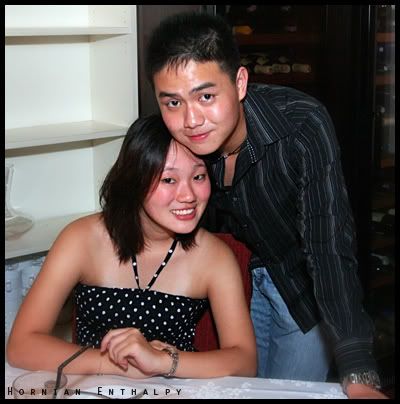 Stay tuned for more!