Short Talk

:

I have no idea why but tonight I feel like partying!! I'll get the beers, who's getting the chicks? :P
I have a feeling I have gone technical for the past few posts that already bored some of the existing readers. It's like attending physics lessons where on your very first lesson, the lecture explains equations in which your face expression would change from this (^.^) to this (@.@). *boinkers*
Anyways, I went shopping today. Not really shopping shopping but to accompany a friend to shop for his "thang" while I shop for mine although it wasn't part of the plan. Get it? Guess not.
Staying in Jurong West can be quite a b*tch because you would probably need to take an hour's ride to the heart of shopping. We are talking about orchard, marina square, bugis, suntec city and etc etc.
If two girls go on a shopping spree together, I would call that normal.
If two guys go on a shopping spree together, that my friend is somewhere between metrosexual and gay.
Now, what if two guys and a girl go on a shopping spree together?
Threesome would best describe the above situation.  *meAw*
Man, I looked fat in the picture. :(
I'm not a good writer nor a patient one. Hence, in sum, Wern Chiet bought his watch from Suntec City.
From this point, people would bombard me with complaints on why posting so few pictures etc etc. Fine, point taken and hence I shall continue what happened next.
We decided to have tea at Food Republic while enjoying Royce chocolate.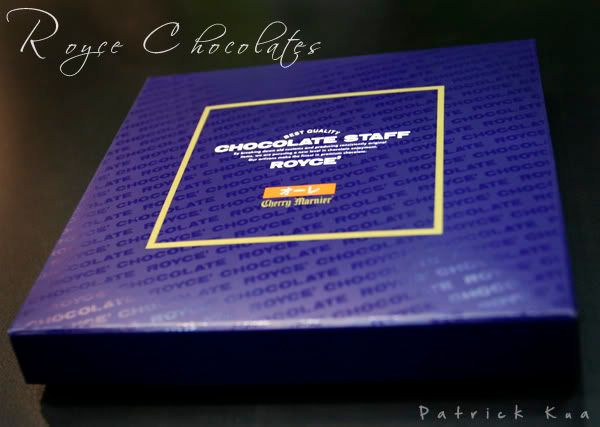 I bought Royce chocolates again and I was the one who ate most of it. Guess I am really fat then. For the very last time, Royce chocolates are orgasmic!
One thing about Food Republics in Singapore, different branches have different themes and setting. In Suntec, I supposed that their theme is Library or something.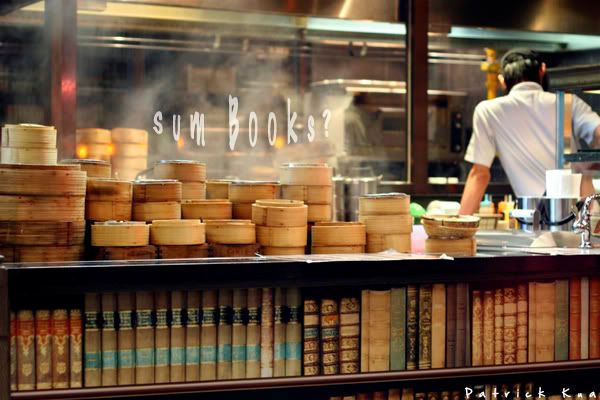 I guess they decided to use book as alternative source of heat for "dim sum" steaming. So what are we waiting for, burn some books and start cooking!
Oh yea, how can we forget those random names on the signage?
Unfortunately, I don't have money to dine on the Fortunate book-smoking "dim sum" Restaurant.
This boy reminded me of myself when I was a lot more younger, minus the spectacles.
Stay tuned!