Short talk

: I just checked my phone bill and I nearly fainted. :S
No, I didn't get a motorcycle license to drive a 450cc bike. Instead, for the first time in my life, I donated 450cc of blood to the
sperm
blood bank. The satisfaction of the entire process, from registration to body scan to iron content test to the actual blood donation is just priceless.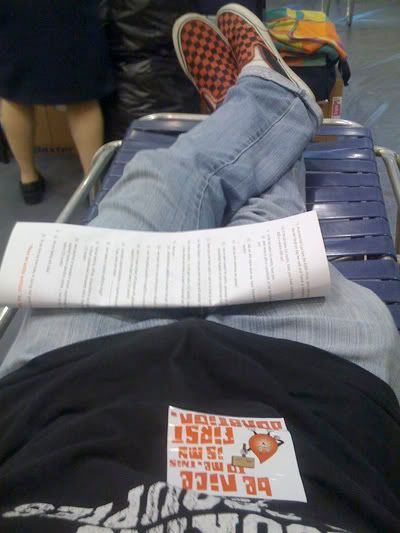 The author preparing for needle penetration.
The sticker says:" Be nice to me, this is my first donation!".
Well, it may seem scary at first, but the I didn't feel the sting from the needle except when the nurse was injecting pain killer into my blood vessel.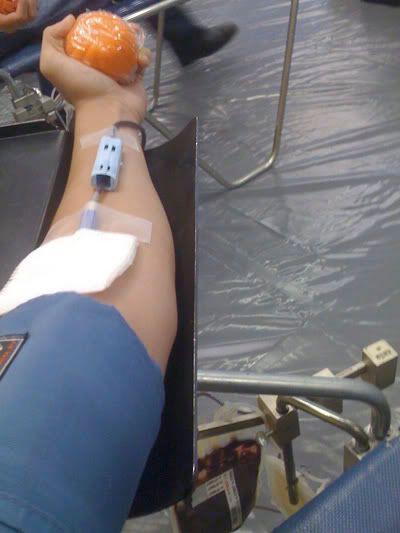 In less than 5 minutes, I filled the whole bag with 450CC of blood. I guess it must be Benny Benassi's Satisfaction that catalyzes the entire process. You know, the sudden rush of blood every time he tries to "push me" and then just "touch me".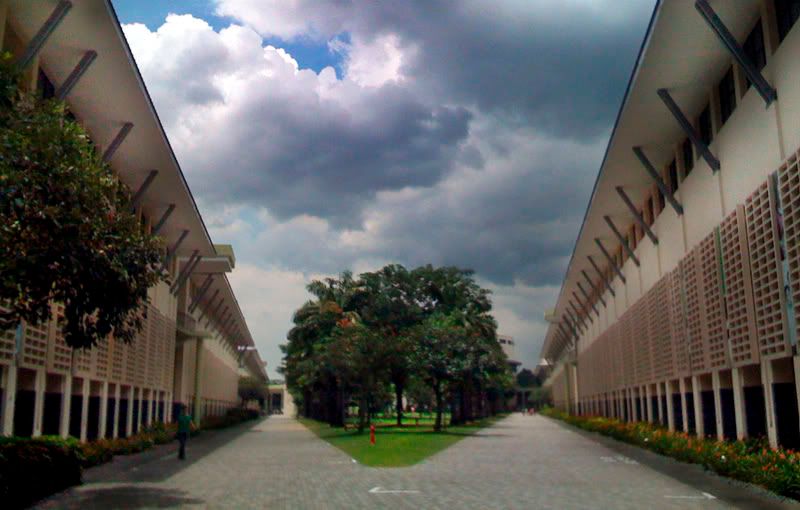 Took this picture on the way to the blood donation booth. Pardon the quality, it was taken with my 2.0MP no autofocus iPhone. Fine fine, I enhanced the picture's contrast and saturation with photoshop. :P That's the Quadrangle at NIE- National Institute of Education. Great place for architecture photography.
I tried a new approach in manipulating multiple strobes. I wanted to shoot a product and I felt that it would be kinda dull if I have to just shoot the product alone. Hence, I took three different shots trying to show the usage of the product.
Do click on the photo if you're interested in how the photo was shot and composed.
If you couldn't find suitable photos to manipulate your picture, why don't you shoot them yourself? This was what I did: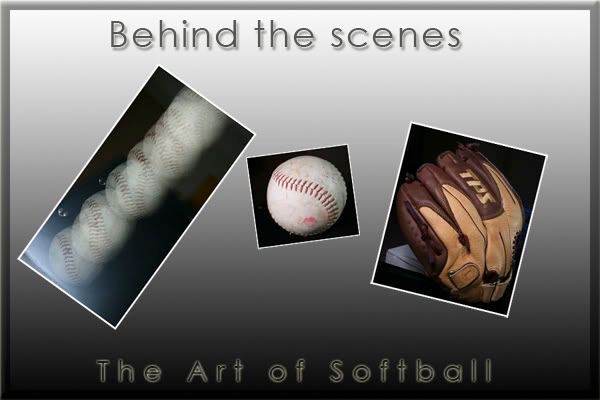 3 more days to canon photomarathon!!!!
Stay tuned.