Short talk

: I just received the most terrible news of the year from my mom. That is, my house was flooded from last Saturday's torrential downpour. Read about it over
here
.
Have you heard of the Canon Photomarathon?
"
ONE MARATHON, MORE THAN 2,000 PARTICIPANTS
Back for the second year, Canon PhotoMarathon Asia unites all amateur and professional photographers in the region by challenging them to complete a series of photography assignments under the pressure of time.
Your creativity and endurance to complete the marathon will give you a chance to win attractive Canon prizes and/or a Photo Clinic in New Zealand under the lead of a professional photographer. Click your respective countries on the left to learn more!
PHOTO CLINIC IN NEW ZEALAND
Be one of the two winners in your country to be selected for the photo clinic to South Island, New Zealand!
Soak in the natural beauty of South Island while you click away. Experience the Southern Alps while you are at Mount Cook – New Zealand's highest peak. Or if you have a love for glaciers, be wowed by the Fox Glacier, the longest of the awe-inspiring West Coast glaciers. For a love of tranquility, Milford Sound – nestled in the World Heritage Fiordland National Park and described as one of the Nature Wonders of the World – is not to be missed.
Let professional photographer Triston Yeo help you hone your photography skills at this clinic. And make friends with fellow photographers from the other countries."
Extracted from the
website
.
I have enrolled myself for the event which is going to take place on this coming Saturday at Suntec City, Singapore. I am excited to join the event as this is my first time joining such big events. Did I mention, the prizes are even more attractive then the whole event itself?!?!?
Imagine taking home a brand spanking new DSLR, ipod nano, manfrotto tripods and many more.
Anyways, I have been very busy with school work, club work, yadda yadda.. you name it. To make matters worse, exams is starting in a month's time. For a moment, it reminded me of STPM, but this time, it's going to be multiple times harder. Questions are not too long but they carry lots of marks.
Months ago, I submitted my photograph for Digital Camera Magazine's Mission. And guess what?! No, I didn't win the grand prize which is the Sandisk Cardreader and CF card. My photograph got selected to feature on the magazine.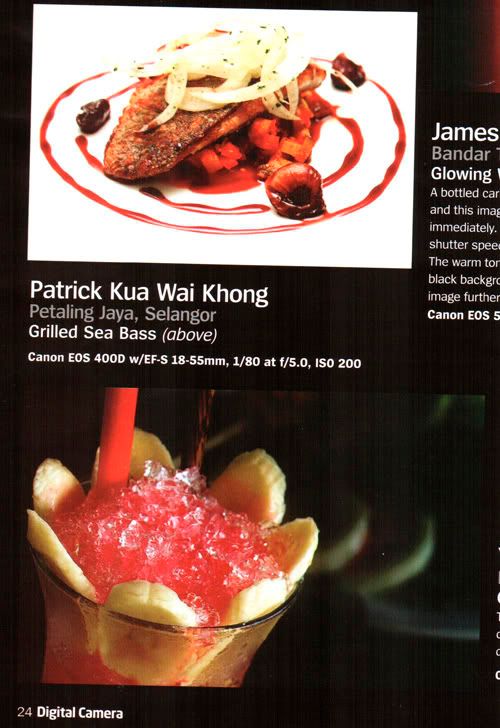 It might not sound like a big thing, but it does to me. :) I didn't know anything about it until one of my sister's friend messaged her if she knows a person by the name Patrick Kua, i.e. me. :P
Anyways, here are some shots for the week: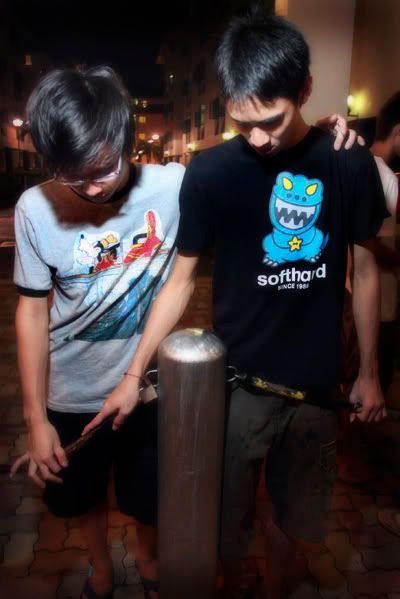 The two pictures above were taken during MSA Mid Autumn Festival.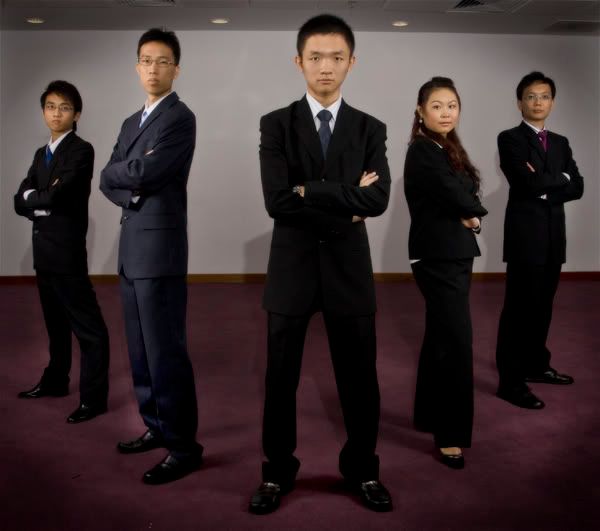 I wasn't quite satisfied with this shot above because I reckoned that the lighting could be better. But oh well, practice makes perfect. So I would take the photoshoot as a lesson to learn.
On a lighter note, I travelled down to the heart of Singapore on Saturday to pay Kinokuniya at Ngee Ann City a visit. The purpose of the trip is to invest on a very good book by
Joe McNally
.
The book is freaking good for both photographers and normal readers.
For photographers, the book provides substantial information on the lightning techniques.
For the normal readers, this book comes with dramatic photographs that will sure to amaze you.
That's all for today, I need to get back to making mugs (mugging). :P
Stay tuned!