Short talk:
I just came back from India yesterday and have been suffering from minor tummy aches. :S Must be the food back in India. xD
Two weeks ago, the aunty turned twenty and most of us celebrated her birthday at
Delicious
by Ms. Read in One Utama.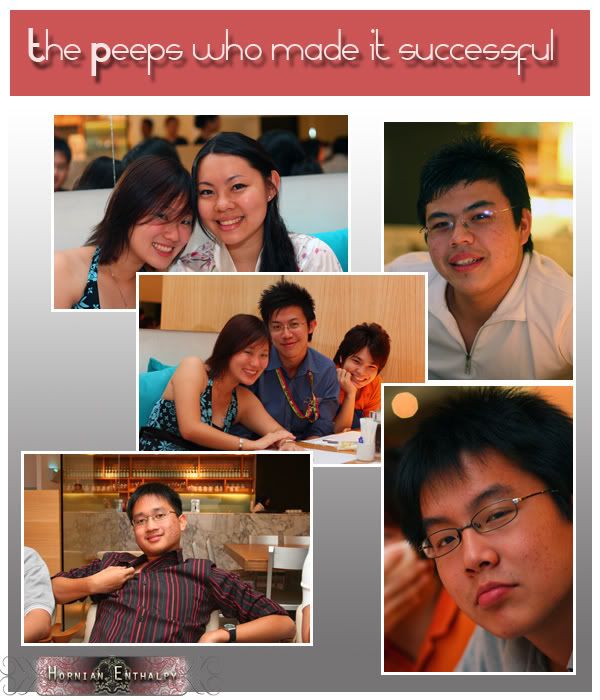 It was supposed to be a surprise party for her but eventually she found out about it. I had even invited her secondary school friend but due to my carelessness, she found out about it, AGAIN!!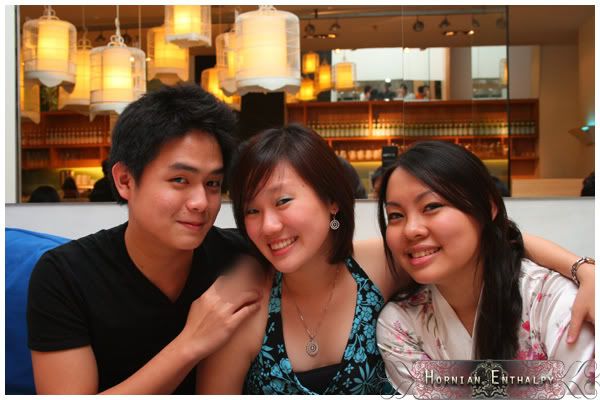 KNNCCB POTONG STIM BBQ MASALA CHICKEN!!!. Enough said.
But in the end, she was "surprised".
Food in Delicious is as mentioned, delicious. It is affordable and tasty. Besides that, the cozy feeling and the ambiance make you feel like home. Not to forget having pillow fights with your fellow friends.
What is a birthday celebration without birthday gifts?*wink wink*
I bought her a PSP lite crystal casing and a soft-toy keychain.
That's the birthday girl posing with her birthday present from
Tysern
.
And lastly, a group picture of all of us. =)