Short Talk
:
I finally got back my internet connection!!! Sorry for the long wait.
Here comes the anticipated post - my India trip.
Was I excited when my sister told me that she's bringing me to India for a pre-wedding shoot? Well, I was actually delighted to be invited for trip because I would get the opportunity to learn from the wedding photographer himself,
Yeh
.
Many people asked me: "Why of all places, India?" and my reply would be: "I seriously have no idea?"
India, best known for its majestic forts and ancient monuments such as the Taj Mahal would be a great place for one to expand one's creativity in photography. I couldn't agree with it more.
In this post, you're going to experience the condition in India as what I have seen and experienced. I didn't really take much scenery photographs because most of the time I was juggling with speedlites and reflector.
The moment we landed in New Delhi, I was terrified by the dusty condition. It may seem foggy like Genting Highlands, but trust me; the air you're about to breathe is not chilly but dusty.
I can say that I am now contented to be a Malaysian. Extreme poverty is no longer a problem in our country. But in India, you can see its poverty-stricken people flagging down cars to beg for a living.
The contrast between the rich and the poor is big; the rich can be very rich and the poor can be very poor.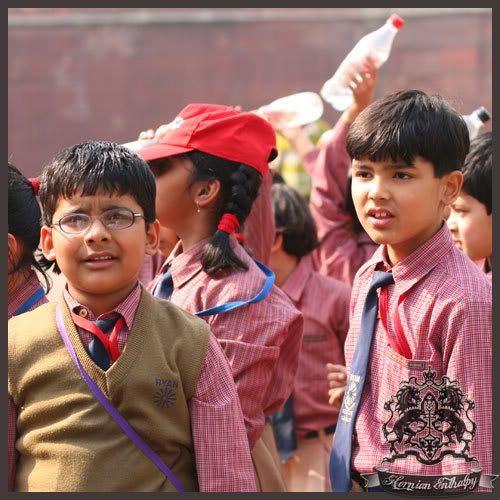 I could still remember there was this lady who came to me during the first morning at the hotel entrance. She was begging money from me but being a foreigner, I could hardly understand what she was trying to say and ignored her instead. Some of you might think that I am cruel for not donating money to her. But if I was to do so, the whole village would come after me. It was a decision between humanity and safety in which I chose the latter.
And there was this boy who wanted to offer me a shoe-shine. Sadly, I rejected his offer because I wasn't wearing any leather shoes but a pair of sneakers.
I was advised to eat hygienic food because foreigners are vulnerable to food poisoning in India. After seeing the condition in India, I had convinced myself to at least eat in a restaurant compared to the roadside hawker stalls.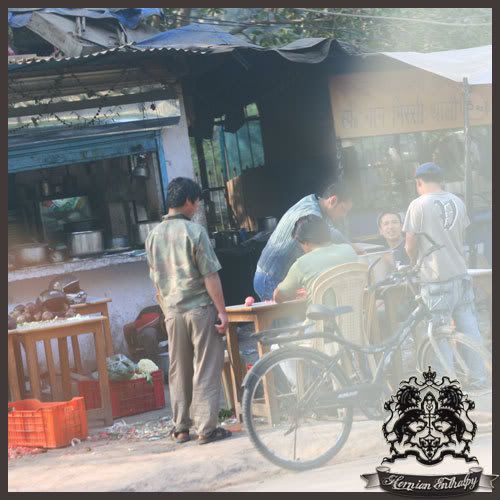 We even drank countless bottles of mineral bottled water and soft drinks to keep ourselves hydrated.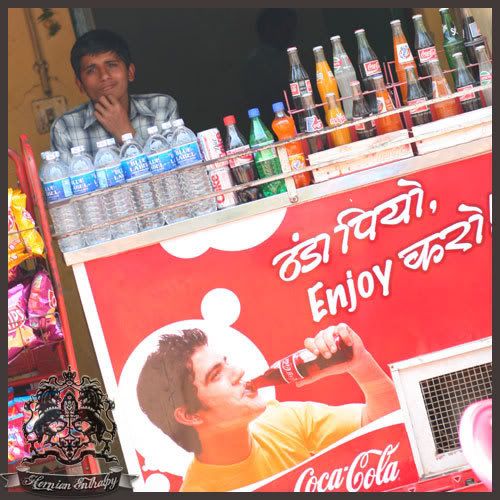 Majority of the people in India are concerned about cost compared to comfort. For instance, they would prefer to fit as much passengers as possible in a bus to reduce the operation cost.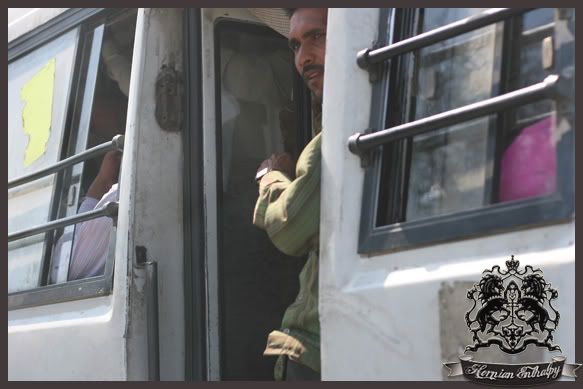 Besides that, they would prefer using man-powered bicycle to transport goods everywhere. Trishaws are commonly used as taxis to chauffeur tourists as well as the locals.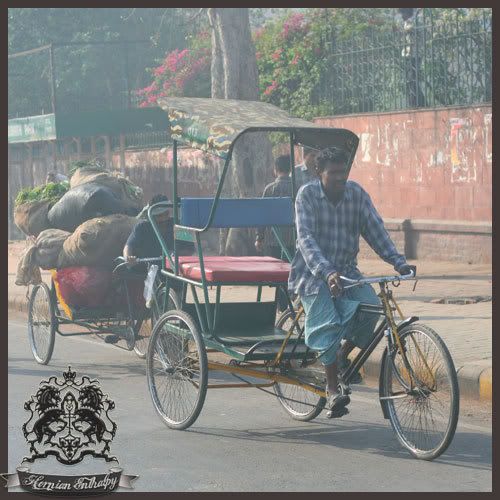 One thing I like about India is its vibrant colours. From trucks to buildings as well as clothing, each of them is colourfully painted which makes a good photography opportunity.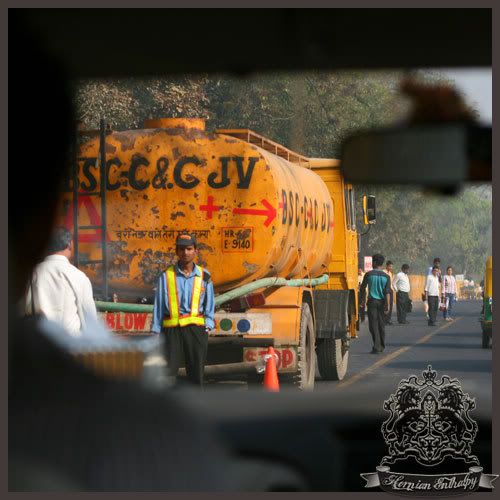 Please stay tune for more to come.