The STPM results finally came out yesterday. The one that is going to determine my future.
Basically I was sitting at home and bumming around, not to forget working as a part-time teacher in SMKDJ since the last paper which was Physics paper 2.
Three months later, what I have been waiting for finally came. I was enjoying my life 12 hours before the release of my results at Tysern's place winning the pool of chips in mahjong.
As the time drew near, I couldn't really sleep because I was too worried about my results. In my mind, I was thinking of the mistakes I made when answering the questions.
And then, the time to face my results came.....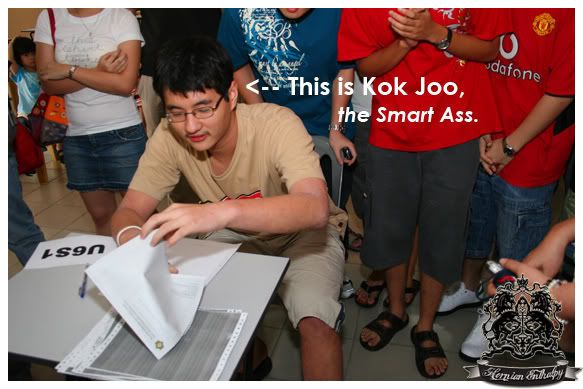 He's the top scorer in my school. He scored 5As and a smart ass. xD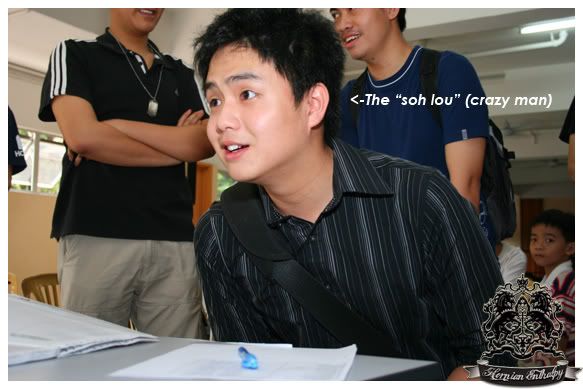 You see how excited I was in the picture above when I was about to receive my results.
I even ripped off my exam slip which I had taped it back once I got home.
This is what I scored.
I missed Pengajian Am by a small margin!!! But it is still considered as straight A's. =) I was very happy with my results that I did a mexican wave.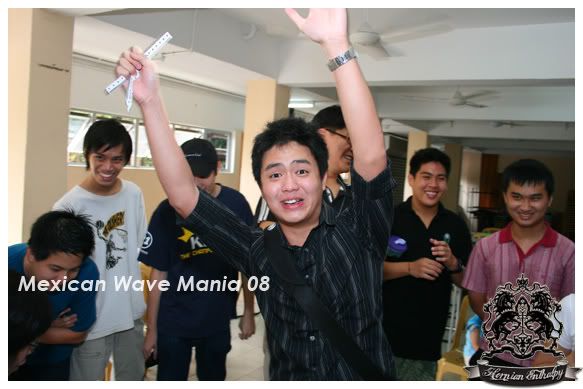 While others were taking their results,
I was sitting at another corner being interviewed by the school's editorial board.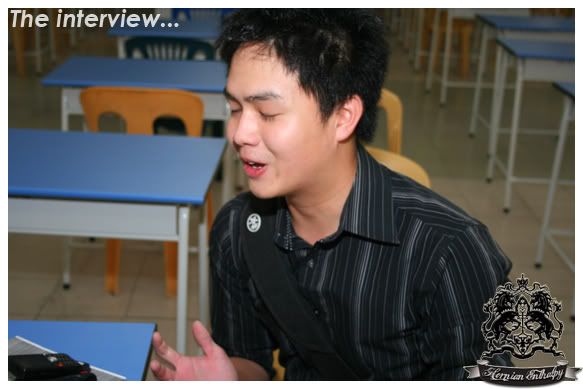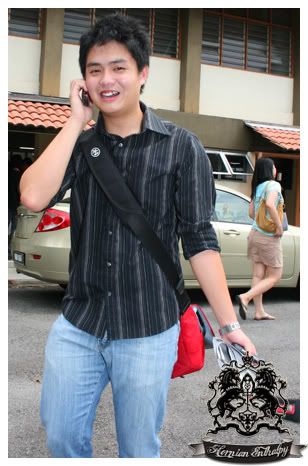 The first person I called was my mom. She was basically my strength in this examination who encouraged me throughout the way. And she actually bought it when I lied to her I got 2 A's and 2 B's but I still love her. Thanks mom! =)
Kok Joo and I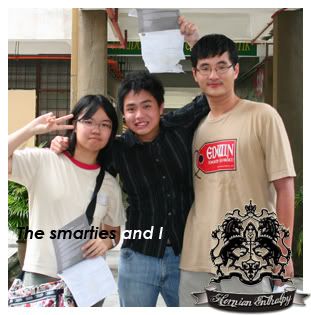 The smarties and the not so smart (the girl got 4A's).
*Photo credits to
Dan Clam
(Chen Lam) who is also the school's photographer.