Before the showcase, the organizing committee threw a media conference for Marie herself. The conference was held in Good Evening Bangkok Restaurant.
First of all, I would like to thank
Shaz
who brought me into the media conference.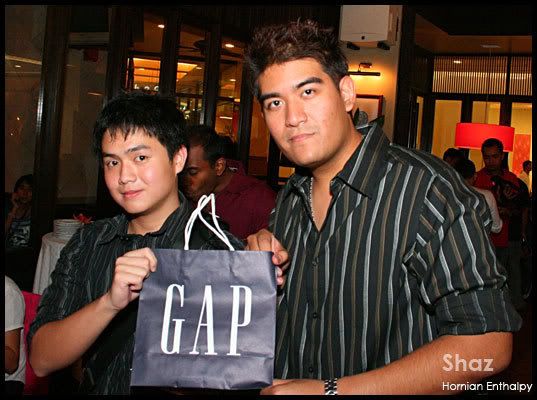 After waiting for almost half an hour, the star of the day, Marie arrived with her trusty bodyguard.
Out of a sudden, everyone (reporters mainly) rushed to the front row and started shooting her with countless number of flashes. I reckoned that most reporters was pressing their shutters all the way throughout the whole conference.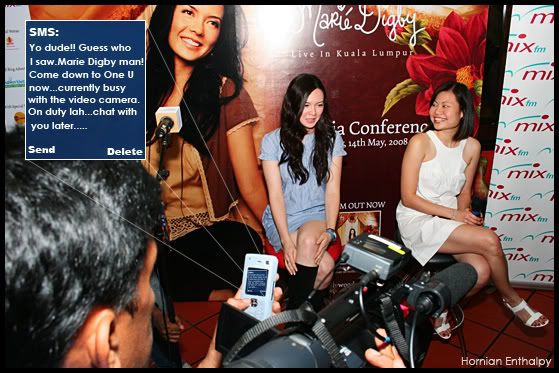 I couldn't really get some good shots because most of the time, my flash head was blocked by either the reporters' camera or his head. KNNCCB!!
After the bla bla and la la speeches, Marie decided to play us a song which I forgot the title. :S
Her voice was sweet.
She looked sweet.
I am sweet.
It was like a sugar rush through my veins.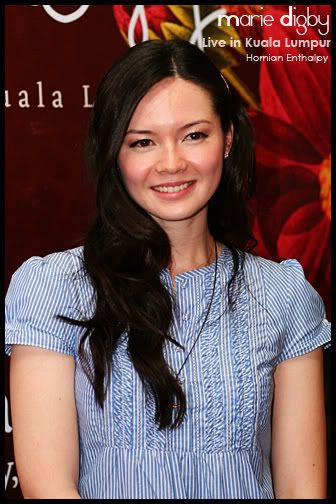 Next up, the showcase at Highstreet, One Utama.
By the way, I like her album and her songs have been looping in my iTunes. =)