*Updated*
Play this video clip while reading this post!! =)
The reason why I put "The 7 Minutes Post" is because I did this post is 7 minutes as I was rushing for time to work.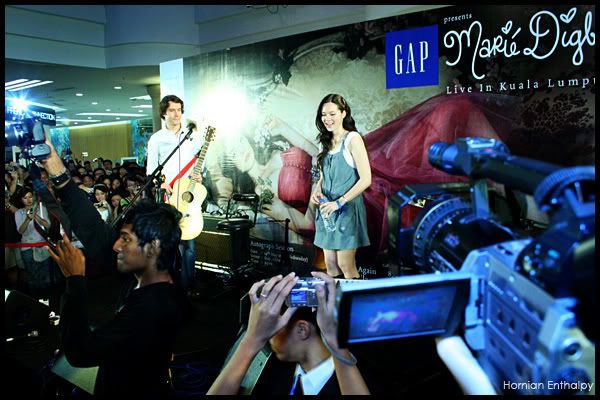 Just before the real showcase started, mini performances were held. First off was a showdown between three singers who were on their way in winning a Yamaha semi-acoustic guitar autographed by Marie Digby.
And guess what? A 12 year old girl beaten the two seniors and walked home with a brand spanking new guitar. Well, she was an awesome singer compared to the other two. Besides, Marie herself commented that this small lil' girl could become the next rockstar!
If I knew I could get free hugs from Marie, I would participate in the singing competition and break my vocal chord. Oh well, guess it was too late for me to do anything.
Right after the singing competition, a group of acapella sang the "Say It Again" in their own remix version.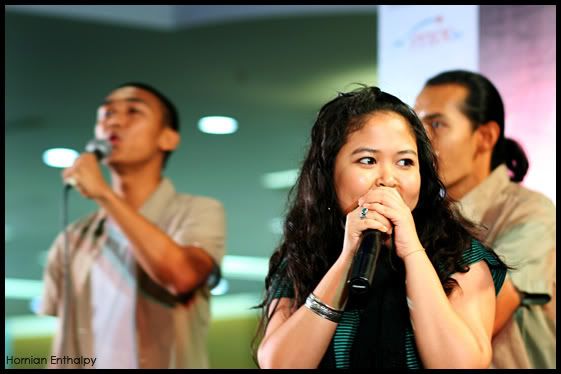 While waiting for Marie to get ready with her equipments *that sounded wrong*, the MCs came out and distributed posters and etc etc...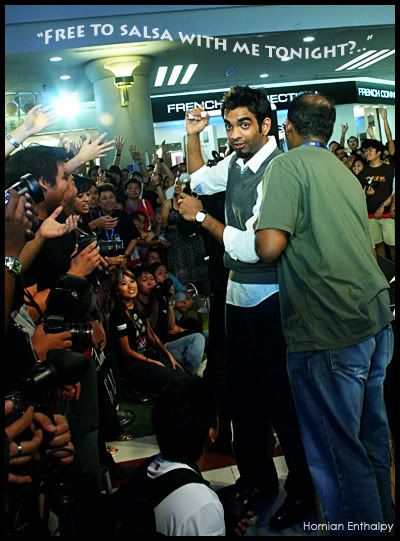 Just before the showcase could start, I managed to grab a shot with two awesome guys I met.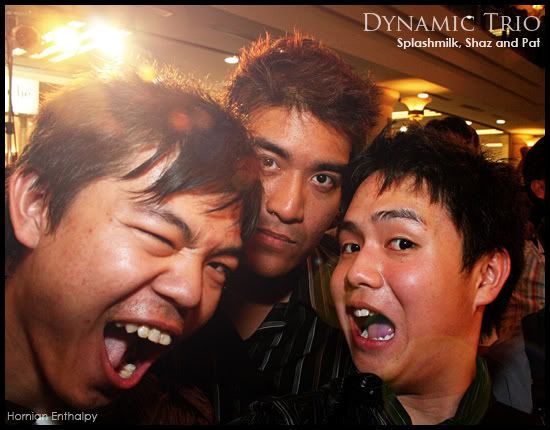 And the final moments begun, jeng jeng jeng...
*Gramaphone scratches*
You might have to wait for me to blog the rest when I come back from work. XD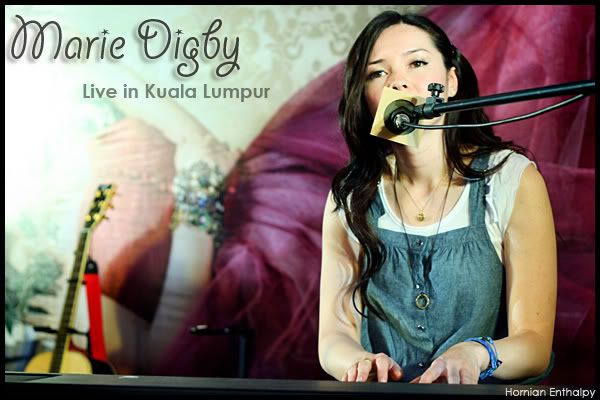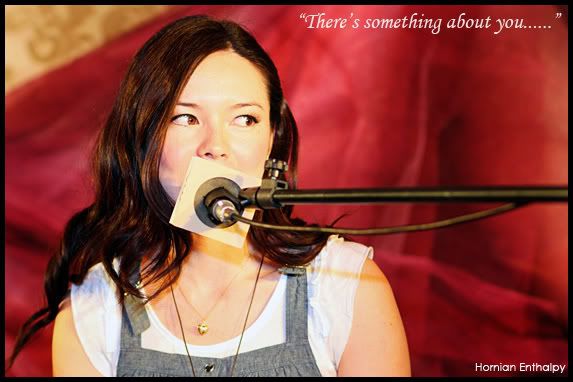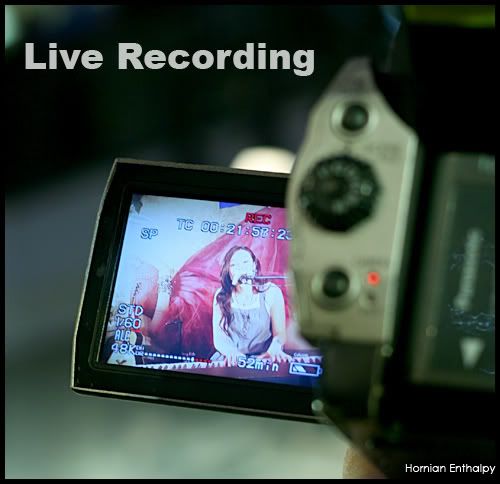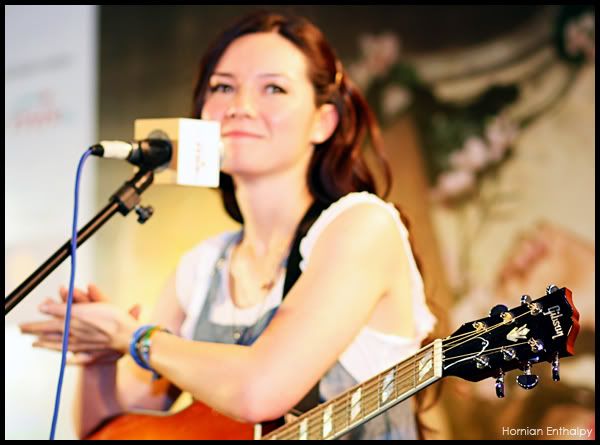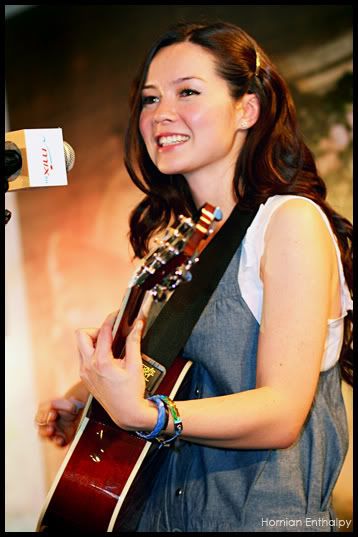 Alright, that's the summary about the whole showcase. And by the way, I won her album "Unfold" during the showcase. I was and currently still am being spellbound by her sweet voice and appearance. Hence, I have been looping her songs in my iTunes for the past few days. xD