Short Talk: I just came back from Malacca yesterday night. It was an awesome trip in food wise.
Here's the final part of my Ipoh trip before I move on to another post. Some of you mentioned why did I post up one picture in the previous post. Well, the reason is because I didn't have much time to upload the pictures as I was late for the Malacca trip.
Let us start today's photostream with 'Stairway To Heaven'. Oh by the way, do click on the photos for a bigger view.
I personally like the lens flare in this picture. I didn't expect it to appear when I took this shot.
Next up, we have 'A Hope In The Ruins'.
And here comes one of my favorite shots, 'Perspective Walls'.
In this final set of photos, I present to you the 'Emo Series'.
Once again, I used David, The Gaylord as my model.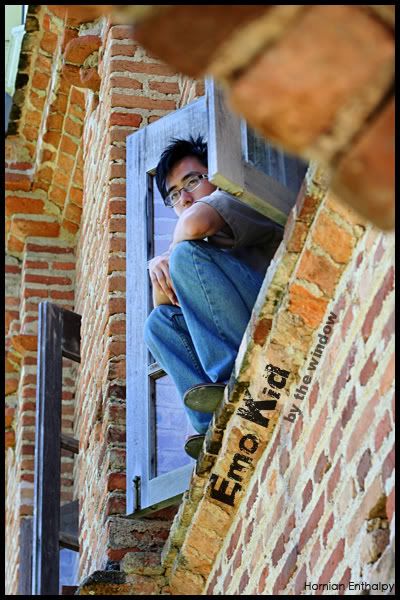 A new addition in this series would be
Chong Xian
.
They were both wonderful models though David could be quite vain during the photoshoot. There was once I asked him to pose by looking out of the window. Instead of doing what I told him, he climbed up the window and stood at the edges. :S
Hope you enjoy my Ipoh trip! =)