Alright, it has been a long time since I came back from Malacca and yet I haven't even do a post on it.
Well, unlike
Mr Milk
, my Malacca trip isn't as photogenic as his because we (a bunch of friends and I) were basically playing at the villas rather than visiting historical places. That is the main reason why I hate history.
"Kerana itu merupakan cerita-nya."
Malacca is located south of Selangor literally. From Selangor, it would take one to drive for 1.5-2 hours (depending on how sane you are) to get to Ayer Keroh, one of the entrance to Malacca City. Unfortunately,
Tysern
and I weren't that sane enough to stay 90km/h all the way. We did reach our destination a wee bit earlier than expected.
David, who was chatting in the car throughout the journey commented:
"Eh, we reached Malacca already? That was fast."
It was a late sunny afternoon and everyone was hungry the moment we hit Jonker Street. Being a knowledgeable tour guide (by that I mean bringing maps and books along), Tysern brought us to Hoe Kee Chicken
Lice
Rice Shop.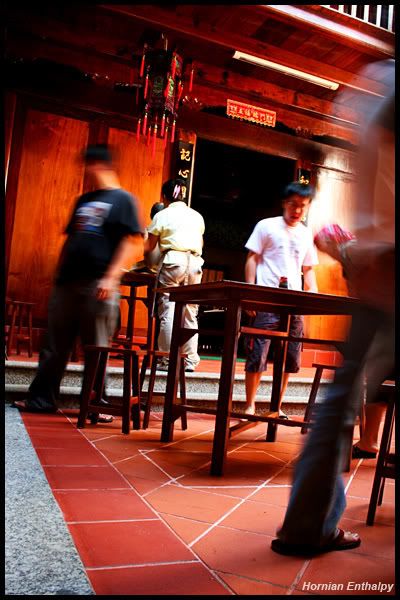 Maybe it was quite late in the afternoon, hence, the place wasn't pack with patrons.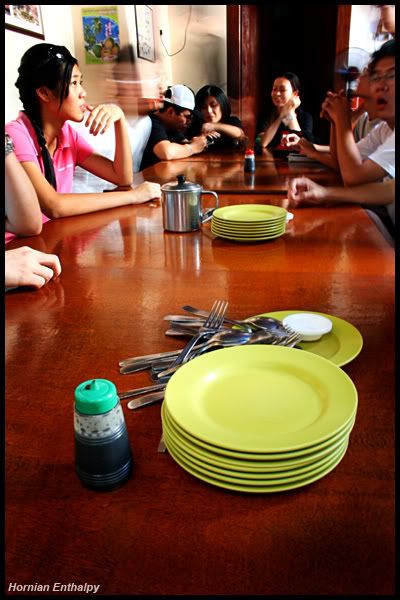 Everyone was hungry and couldn't control themselves. Guess this was due to the huge group patronizing the restaurant (15 of us by the way).
Tysern decided to cut off his testicles and row them into rice balls. Fortunately, I was just joking. XD
Instead, he ordered 80 rice balls (20cents each), 2 whole chickens (served in 4 plates) and 15 cups of drinks.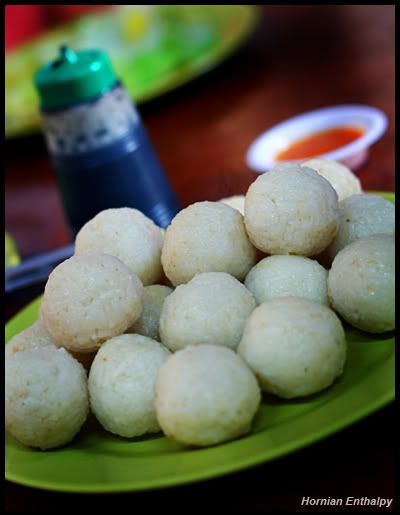 The bill came out to be RM100+. I would say it was a bloody rip off. Maybe it was just me being me.xD I reckon that the chicken rice stall near my place serves better chicken rice.
After lunch, we walked down Jonker Street to one of the dessert stalls. On the way there, someone had to camwhore and I played along with it.
Finally, we came into this authentic old house in which the owner converted it into a shop-house.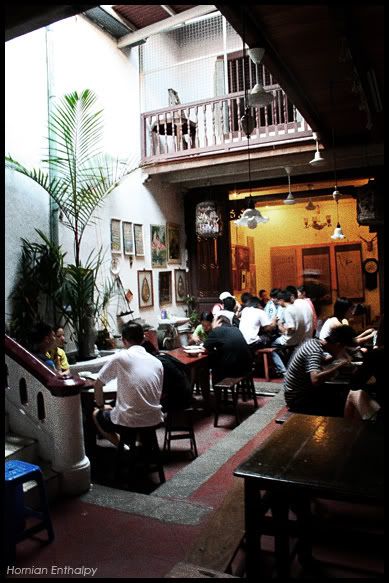 Speaking of desserts, I pretty much enjoyed the Durian Cendol served in this place. Pardon me for not remembering the name of this shop but I know lots of people dine there.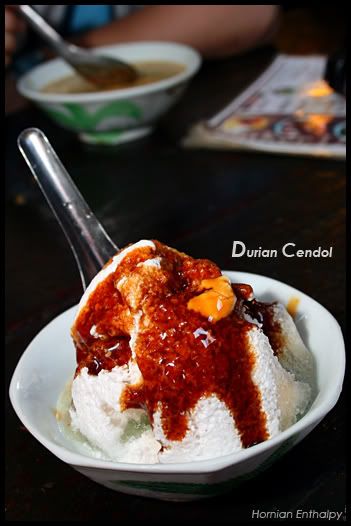 The Malacca Crew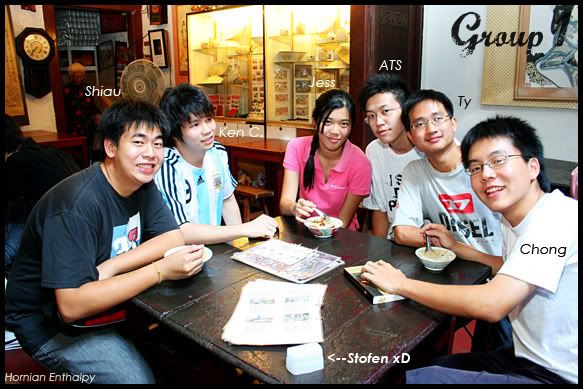 Some of you might comment where's my face. This time, I managed to grab a picture of myself with a bunch of
manwhores
male camwhores as my background.
Stay tuned for more!!