On the night we arrived at Langkawi, the #$%%$ agent took our deposit and did not reserve a single damn condo for us. We had to beg the receptionist to let off one of the condos which was reserved by a Singaporean couple whose flight was delayed or canceled.
Otherwise, we have to sleep by the streets under the blistering rain. Yes, it was raining cats and dogs when we arrived. And yes again, 16 of us cramped into the 2-room condo. Wonderful start we had.
In the next morning, we rented two vans and quickly checked out from the horrible condo and headed to Best Star Hotel in Pantai Cenang (Beach side hotel). Once unloaded our luggage, drove down to Underwater World.
But before that, we had lunch at the local stalls. Food in Langkawi can be nice if you know where to look for. But fried rice can be tasteless if you are looking for a quick snack. =S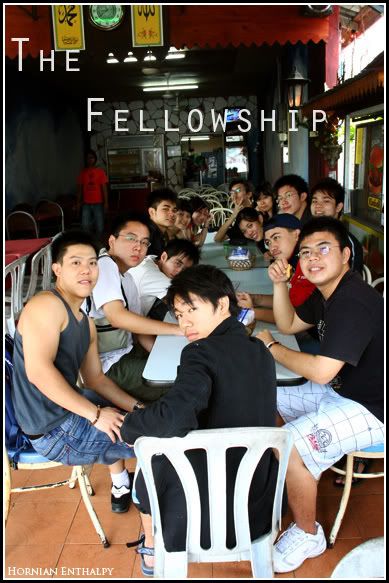 She slept more than me and yet she was still sleepy that morning.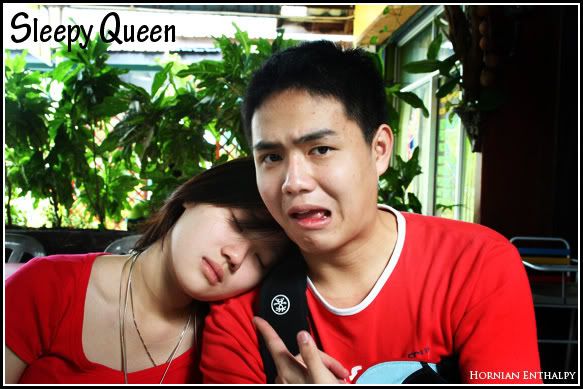 I didn't take much photos from Underwater World but there were a few interesting shots though.
Surprisingly, there was a small bird sanctuary in Underwater World. New breed of habitat?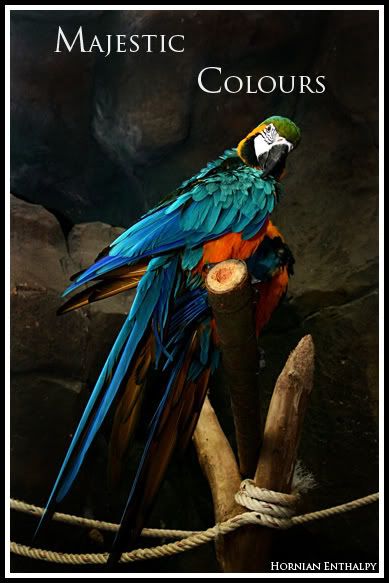 Then, we reached the penguin section and there was this tunnel where we could see the penguins swimming in the water.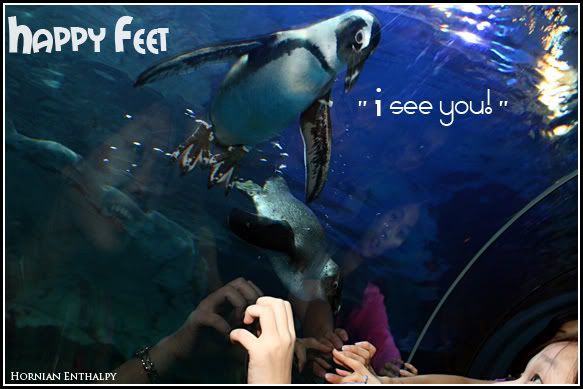 Each admission includes a 3D ride but trust me, watching the animation was a sheer waste of time.
We saw:
Sea Urchins!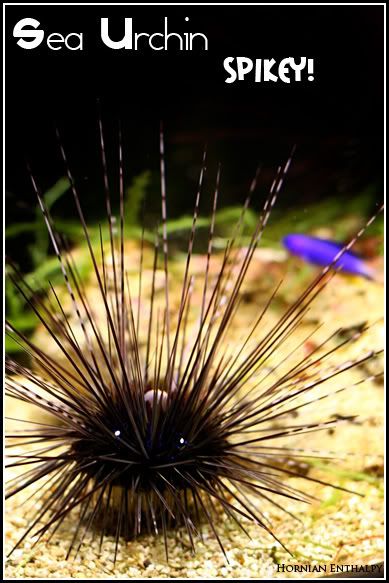 er...Sea Plant?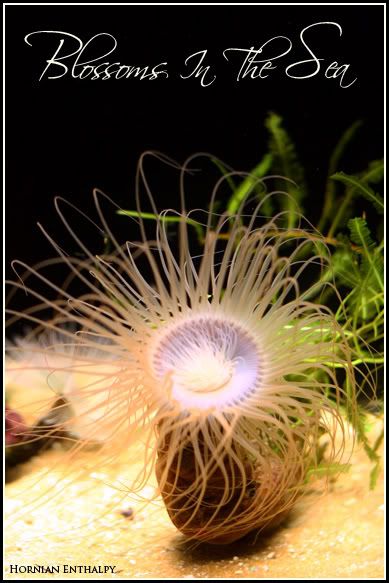 And a lovely couple.
Next stop:
Jungle Trekking
!!