Right after Underwater World, we drove for about 20 minutes and reached Telagar Tujuh.
The whole place was like a forest reserve where we had to hike for about 15 minutes to reach to the top.
When we managed to hike to the top, we were amazed by the magnificent view of the stream.
I didn't really take much scenery photos from the top because it was drizzling when we were up there.
After that, we hiked downhill to the bottom of the waterfall. When I was about to take slow shutter of the majestic waterfall, the tripod head broke into pieces. Screw those cheap plastic tripods!!
Hence, I didn't really take much photos. =(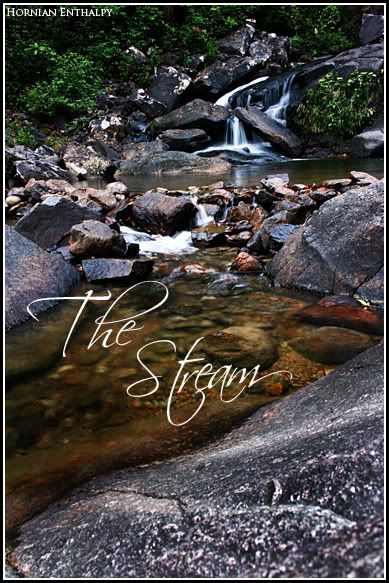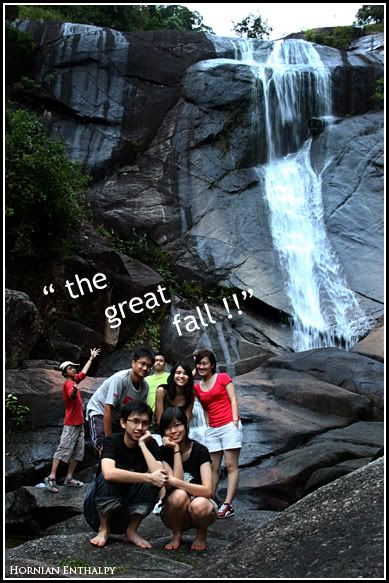 Next Stop: Island Hopping!