Just came back yesterday(Monday) and I nearly missed my bus ride. Hahaa.
Not gonna blog much since I'm so tired and having Materials Science paper later.
But, here's some amazing discoveries during my trip back to Malaysia. The iPhone 3G which I bought in Singapore is not tied down to SingTel. This means that I could actually use other sim cards from other Telcos on the iPhone.
Here's a picture to justify my statement: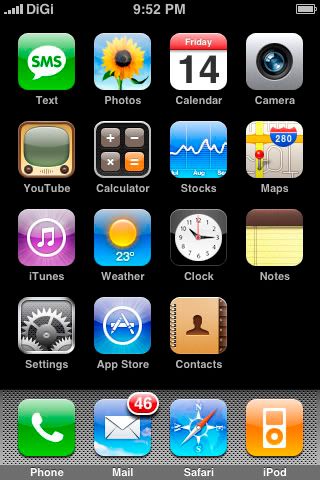 Notice the DiGi logo on the top left corner. :P
Stay tuned!