I bought myself a Fuji Xerox Workcentre 3119 Laser Printer for my everyday notes-printing convenience.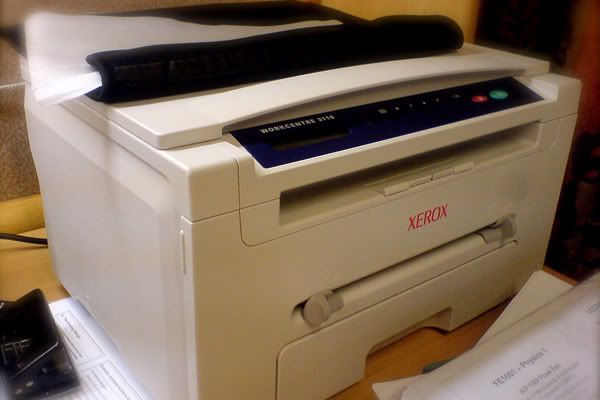 I wouldn't think this machine is cheap but heck, it works wonders. You can print, scan and copy for only One-Seventy-Nine Dollars.
Yup, S$179 for this machine and the best part of all, it comes with an Armani-like trolley which you can carry the printer around like the SIA air-stewardess. *This was the exact sentence the promoter gave me yesterday.*
On a lighter note, I finally found a Singapore version of "Here in my home - MAFUlat"
Well, they are not entirely the same, but they share almost the same meaning behind the song.
Stay tuned!