Short Talk
:
Attended 2 hours of life sciences. Outcome? 0% progress in the subject. Guess I'm so gonna flunk life sciences. Maths was at least okay.
I left home for almost one month already, food in Singapore really does suck except for a few.
Dark soy sauce + half-boiled eggs = total meltdown of tongue sensors. Furthermore, getting to the nearest "yum cha" place can be quite a b*tch! Imagine that you have to walk 30 minutes from my current "home" to the almost-24-hour-operating hawker centre and walk back all the way after having a good session of "yum cha" with friends. And after the long journey back, your tummy starts to growl. What and effective way to gain weight!
Fortunately, being a lazy bum, I tend to stay in my room and munch on cookies unless I'm in desperate need of a hearty meal. You must be wondering why the heck am I crapping all these stuff that do not relate to the title of the post. Well, I'm just being whiny these days.
To cut the long story short, the following pictures are a series of
good food*
which one can find in Singapore.
First off will be my favourite hang-out chinese restaurant if I have the moolahs in my pocket -
Din Tai Fung
.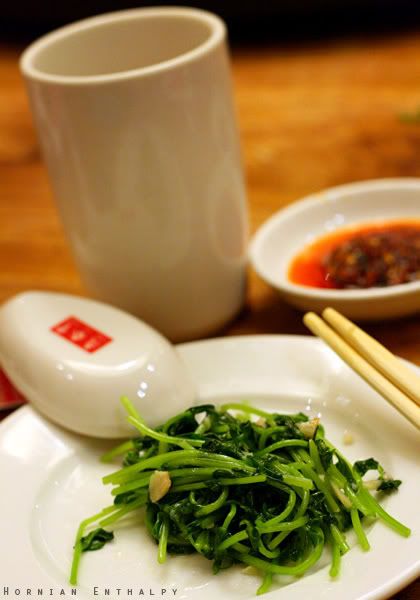 Serving authentic chinese cuisine ranging from noodles, rice to dumplings. That is why you have to queue up in order to get a place in the restaurant.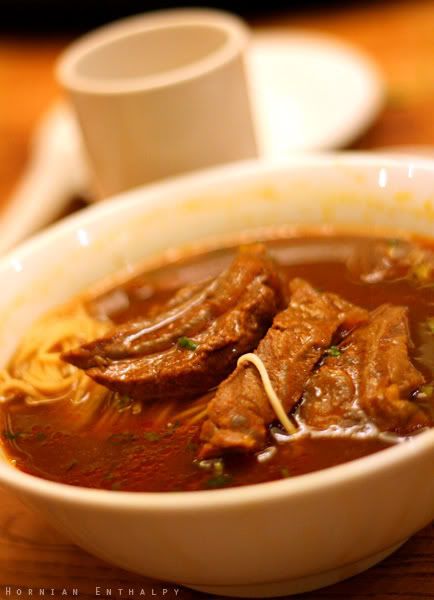 Stewed Beef Noodles

Din Tai Fung Restaurants
are mainly located in
Paragon Mall
and
Wisma Atria
, Orchard Road.
Do you like hawker food?
If you do, be sure to visit kamasutra, I mean
MakanSutra
in
Gluttonbay
(near Esplanade) to experience KL-like hawker food.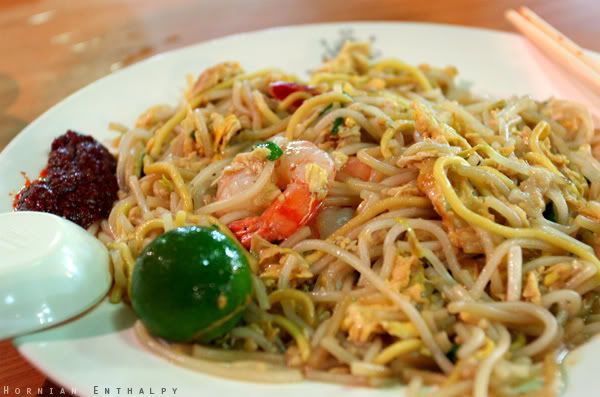 Prawn Noodles a.k.a. Hokkien Mee

Hokkien Mee in particular is one of the famous food in Singapore. So far, you could get the best Hokkien Mee in Food Republic, Wisma Atria.
If you're looking for spicy food, then
Asian Kitchen
in
Vivo City, 
Harbor Front might the place you should visit.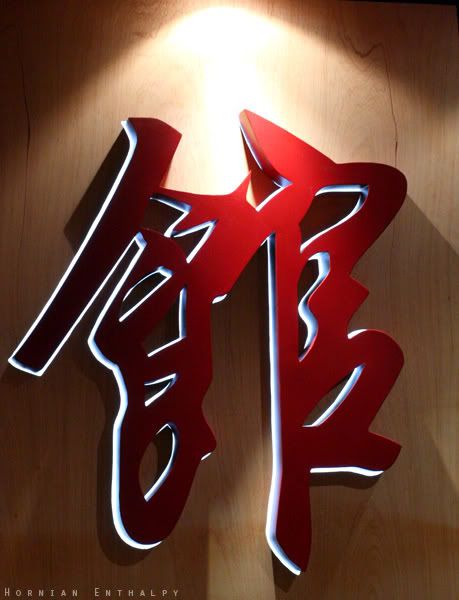 Just like the name of the restaurant, it mainly serves Asian food. One of the highlights in the menu is Spicy Soft Shell Crab Noodles.
Spicy Soft Shell Crab Noodles
Spicy yet soft, just the perfect combination to create
an orgasm
a refreshing sensation in your mouth.
Stay Tuned!
*Food ratings are based on the author's preference. Should you have better suggestions, do inform the write so that he could try out some tasty food.