Short Talk

: I noticed that I have been very lazy to blog nowadays. :( Maybe a better week next week. xD
One of the things I like about Singapore is
Royce Chocolates
. Yes, some of you might convince me that KLCC has a Royce Chocolate branch. But, I still prefer the ones from Singapore.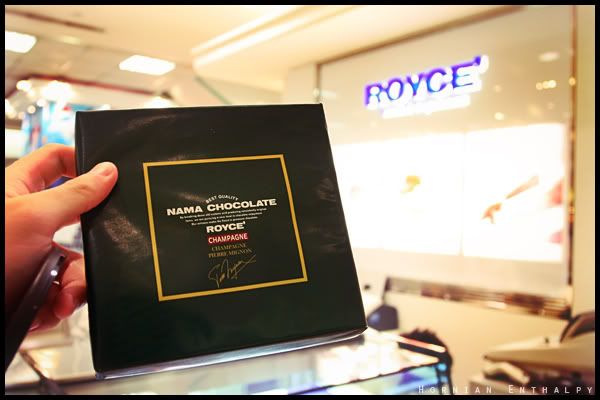 I first indulged myself in Royce chocolate two years ago when I went to the lion city for Christmas. From then onwards, I fell in love with it.
Two years later, it was like a reunite love affair where I get to meet my true love for once again.
One small packet of Royce Chocolates like the above would set you back S$ 14.00++. After conversion, it would be approx. RM30.00++. But trust me, the experience is worth while.
Just like how M&N boasts its miniature chocolates:" Melts in your mouth, not in your hands", these delicious Royce chocolates too melt in your mouth. Its secret weapon is the soft texture in the chocolate. Every bite you take is as if you're eating cotton candy.
A blend of melted chocolate and champagne would just made everyone his/her day. So what are you waiting for? Run to the nearest Royce Chocolate store and grab yourself a packet of delicious-filled Royce Chocolates.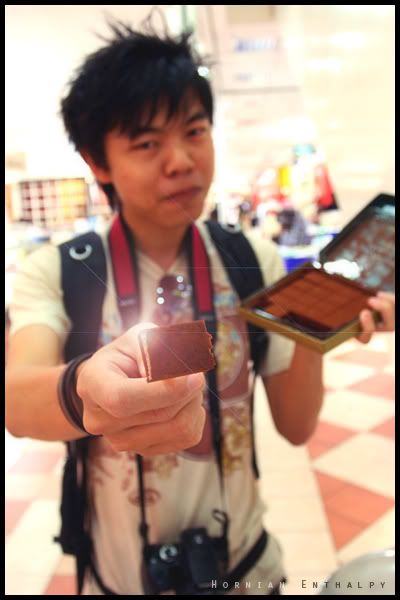 More to
cum
come!