Short Talk:
I'm starting to enjoy using the mac although the keyboard can be quite a b*tch when it comes to typing fast. All thanks to the condom-like keyboard protector. But I guess I'm gonna get use to it soon. One of the features that amazes me is Spaces. It is like ordinary Taskbar for Windows but way neater than that.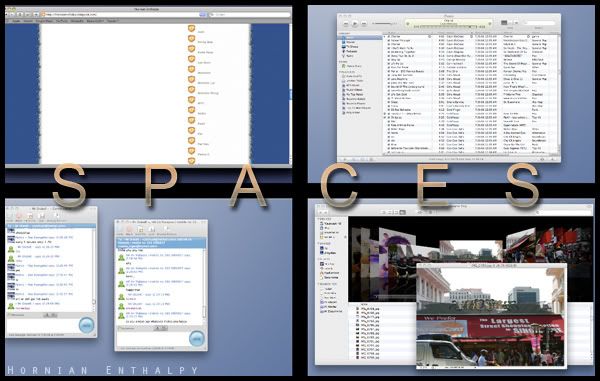 I get to create my workspace where each column represents the programs that I'm running. Example, I will assign 1 box each just for net-surfing, photoshop, itunes and even msn chatting. In this way, my dekstop will look neater instead of minimizing all the programs.
Back to my Singapore Trip post.
Right after savoring the velvety soft Royce chocolates, we decided to head down to Bugis Street which is the shopping haven for ladies.
MRT guide:
Take the RED MRT route and head to Bugis Station where it lies beneath Bugis Junction (a shopping complex). Ask any friendly locals and he/she will gladly direct you to Bugis Street. =)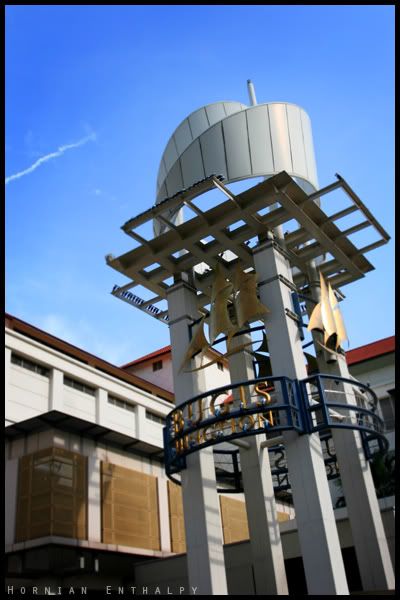 What is so special about Bugis Street?
It is mainly a fashion street which shares similarities with Petaling Street. Ladies will definitely enjoy shopping over here because they could get cheap bargains.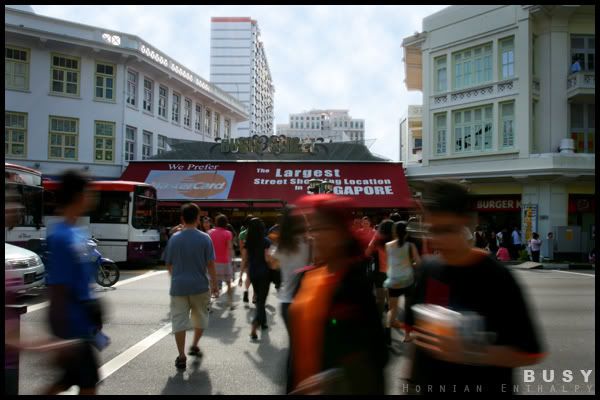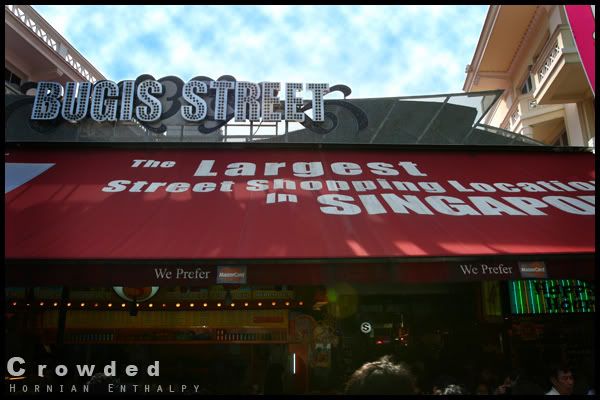 It may look small but looks can be deceiving. Right after the main entrance, you could see lot of stores scattered around the place like a maze. You would actually need at least half a day to shop the entire place.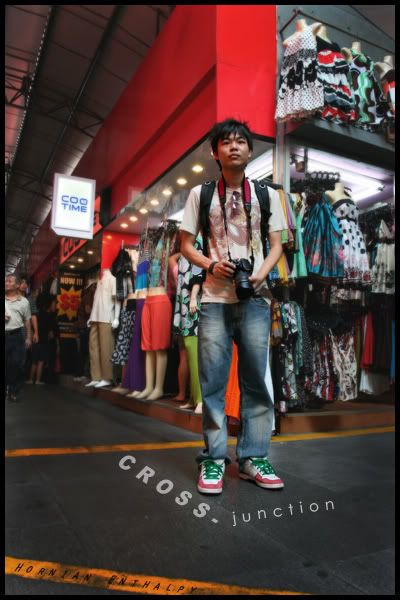 I would call this place The Hell Chamber for Guys - for my case at least. I'm not really shopping kinda guy unless I really need it. Most of the time, I would just walk for about half and hour in the shopping mall and get bored of it.
One famous attraction at Bugis Street is the multi-coloured spiral staircase. Photographers, this place is worth snapping despite walking till you drop dead trying to get out of "maze".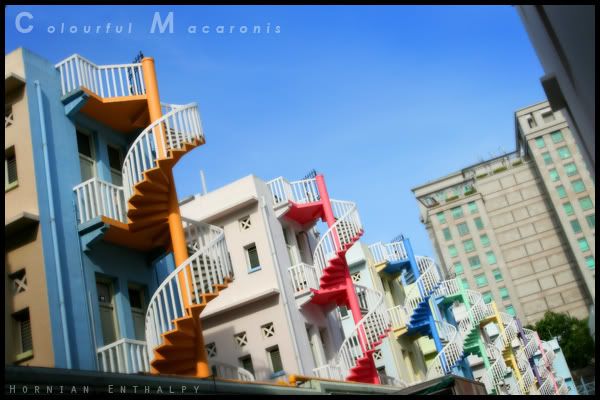 Coming up next!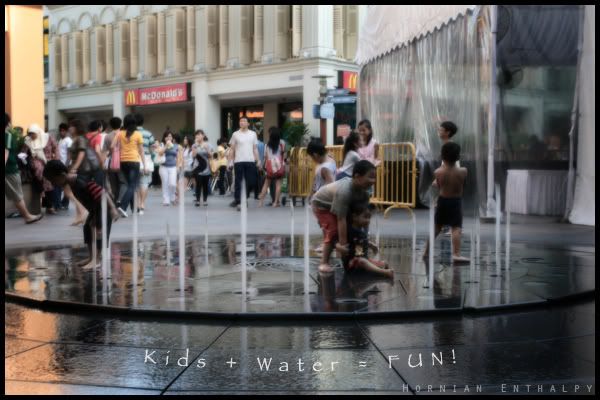 Stay tuned for more!!!