Short Talk:
I am so excited!!!! xD
One of Malacca's famous delicacy is its Satay Celup. If you have tried the chicken ball rice, then, satay celup is another must try in Malacca.
This particular Satay Celup restaurant kinda amused me when I arrived. The place was still brightly lit up and full of customers. And there was even a waiting list for the incoming customers.
Not to forget, by the time we reached there, it was already close to midnight. Located in Malacca city, we had to travel another b***ing 40km from our isolated resort.
What will be your first reaction when you see this?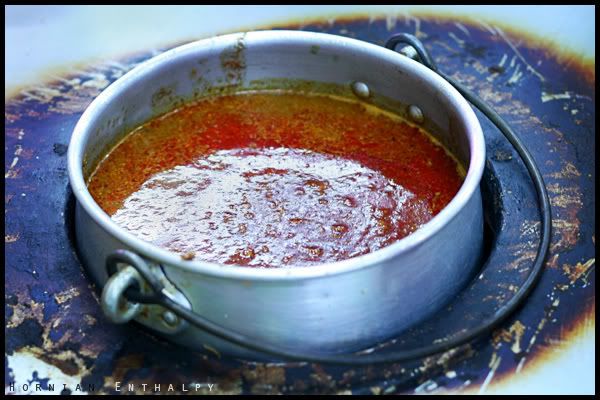 It looked like sambal sauce to me but it wasn't spicy. Yeap, some were disgusted by it, but others seemed to be amazed by it.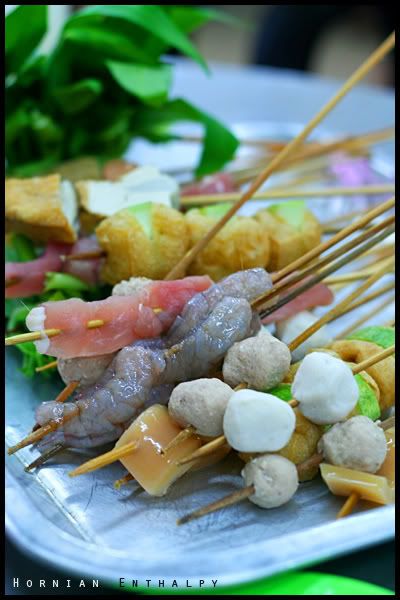 Priced at RM 0.60 per stick, I reckoned it wasn't expensive at all! Especially when you got a big catch of the day such as this:
RM0.60!! Can you believe it?
On top of that, the service was good. Every now and then, the waitress/waiter would come to our place and stir up the gravy with nuts and black sauce. God knows what the black sauce was but it was tasty for sure. xD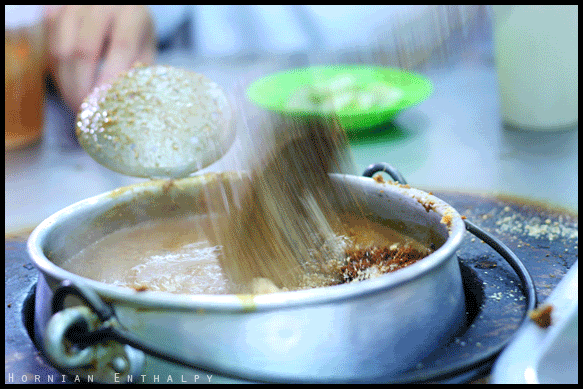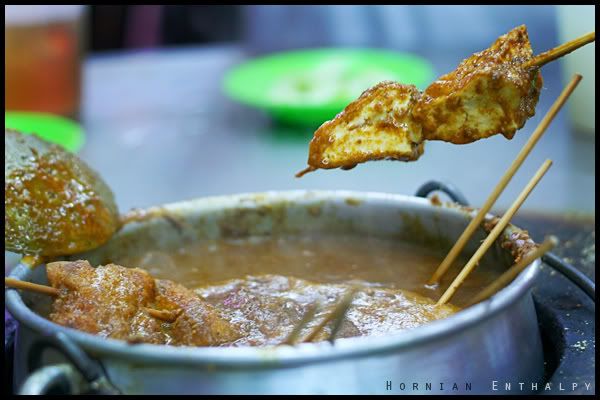 For a different kind of experience, I highly recommend you to give satay celup a try.
Being generous and friendly, the boss even offered us free wines and whiskeys. Being the diver, I rejected his offer but in return, he gave us few mugs of coffer liquor. Just before we left, we had a group photo with the tauke of the shop.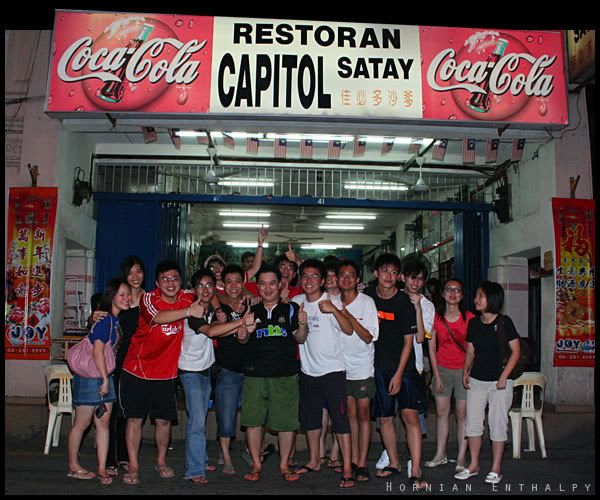 As souvenirs, we received a bottle of red wine from the boss. Now this is what I called top notch hospitality. xD
More to come, stay tuned for more!