**Will be attending Roxy Summersplash in an hour's time. Time to pack! Will blog more when I'm back.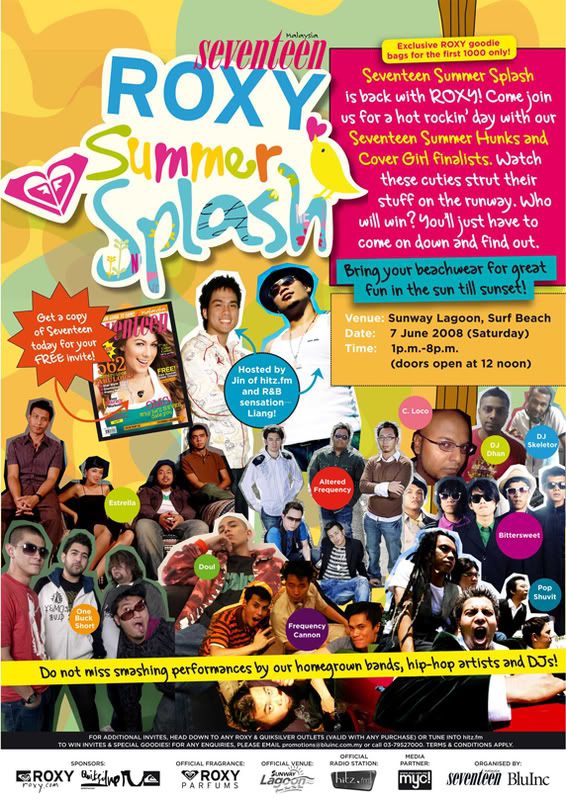 ------------------------------------------------------------------------------------
Short Talk
: i would like to take this opportunity to thank all of you for your wishes, presents and etc etc. Truly enjoyed my first day in the twenties category.
Apparently, Jonker Street has this night market during weekends. It is something similar to Petaling Street without DVD peddlers trying to earn an extra living from you by selling pornos. xD
It was pack with people when we reached there. Getting from one point to another was hard enough what more of looking for a place to eat dinner. Yes, we waited half an hour in the restaurant before we could order our dinner.
The business was so good that they ran out of Rendang Chicken and I had to resort to Nyonya Asam Laksa.
The Nyonya Asam Laksa was not bad and being priced at RM 3.50 per bowl, I thought that it was cheap and delicious. Notice a patch of patty on the spoon? It was actually tuna meat.
As a dessert lover, I once again ordered Durian Cendol which was more expensive than my asam laksa.
Priced @ RM4.80 per bowl if not mistaken.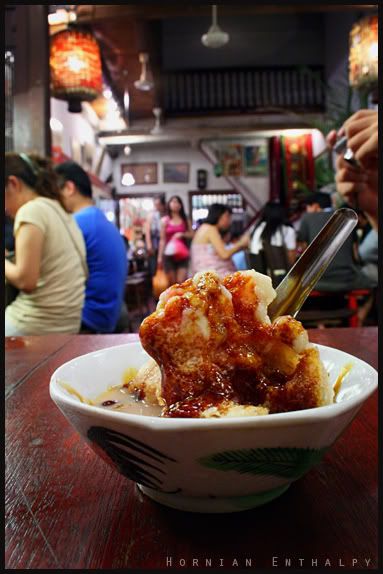 Hot Weather

+

Durian Cendol

=

Total Satisfaction
After that, we walked along Jonker Walk to shop for souvenirs. We came to this stall where the uncle skillfully bent steel wires into all sorts of shapes and sizes. He could even bend key-chains in the shape of names.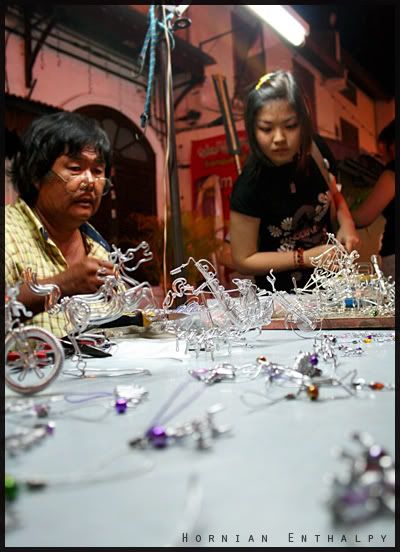 Lastly, a group shot before we headed home and yes, most of them bought wooden swords.
That's all from my Malacca trip. Enjoy!