Okay, I promise this time it's going to be a normal post rather than the previous lame story-based post.
Right after all the crazy things we did, it was time to clean up and head home. While waiting for the rest to wash up, I went gallivanting around the park.
Suddenly, I spotted these two couples taking their pre-wedding photographs. Without any hesitation, I took out my camera and quickly grabbed a shot.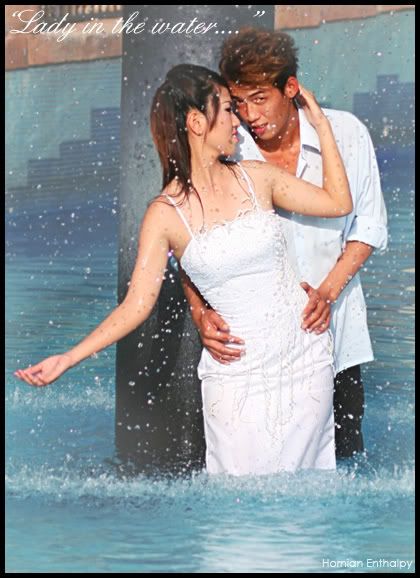 The guy looked into the wrong camera because his photographer was right in front of me. :D
And here's shiau doing a small adv for Sony Ericsson.
A group photo of the Ipoh Crew before leaving the place.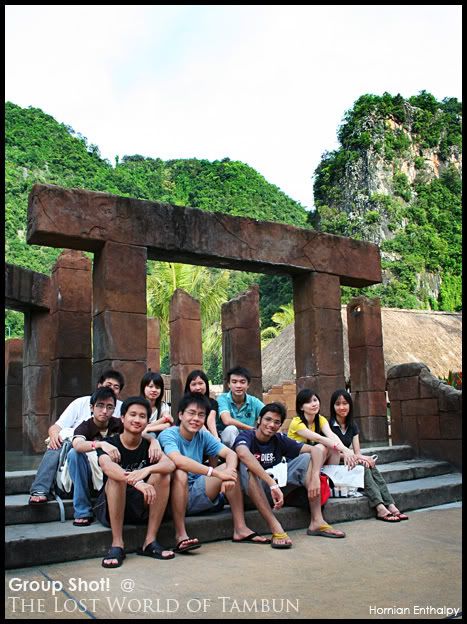 Some of you commented that you don't see me in any photos I posted. So, to prove that I do take pictures of myself, I present to you "The Pathetic Author".
Everyone was practically exhausted, but, they enjoyed themselves alot in The Lost World of Tambun.
Guess what were they waiting for.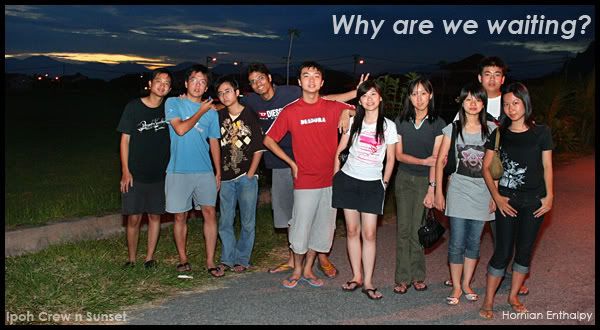 To be continued...