Short talk
: I watched "Ah Long Limited" yesterday night till 1.30 am. As a result, I nearly fell asleep while sitting on the toilet bowl at work. XD I reckoned the movie was freaking hilarious. Worth watching! *thumbs up*
How can we miss food on every single trip especially one to Ipoh? Well, the gang was actually waiting for dinner to be served.
So, we drove for about twenty minutes from Gunung Rapat to Menglembu(cow-ing)for dinner.
According to
tysern
, the infamous food critic among the form-sixers, Menglembu has the orgasmic "wantan mee" and "chicken rice".
To start off, we had "wantan mee" as starters.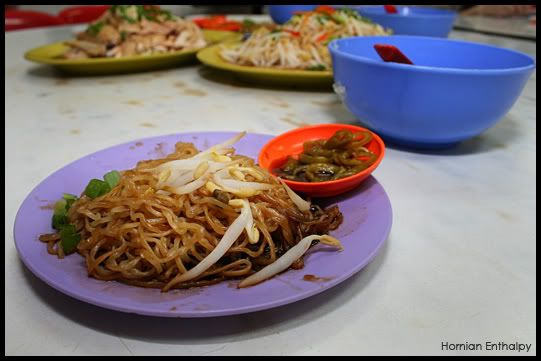 Priced at RM 2.00 per plate which includes dumplings.
In my opinion, I thought that the plate of "wantan mee" was cheap but not as delicious as compared to the ones in SS2(Hor Weng Kei).
Next, we had "chicken rice"(bak cham kai).
I am not a fan of Ipoh chicken rice because I the meat too soft and cold. I prefer the ones near my house which is tender, juicy and comes in a bigger portion.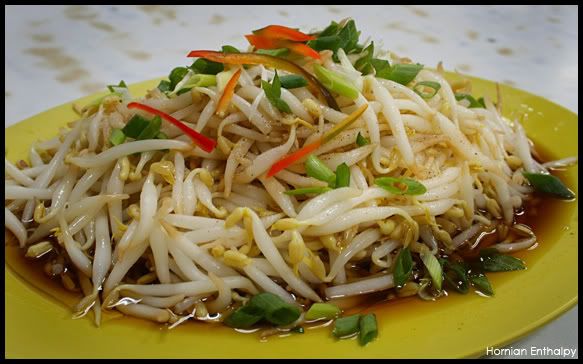 The next morning, we had "dim sum" for breakfast. We ordered alot of dim sums and by alot, I mean endless stacks of dim sums.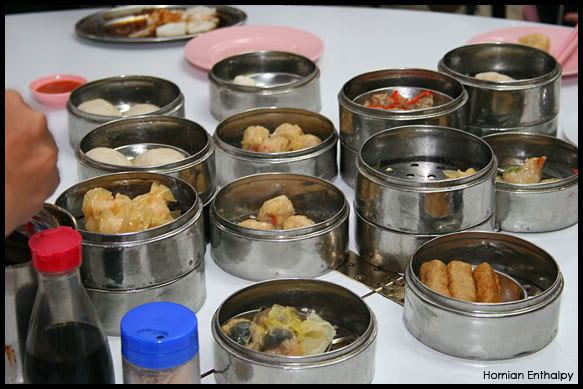 Okay, maybe I am just exaggerating. :)
As for the dim sum, I found it so so and we paid RM 129++ for breakfast.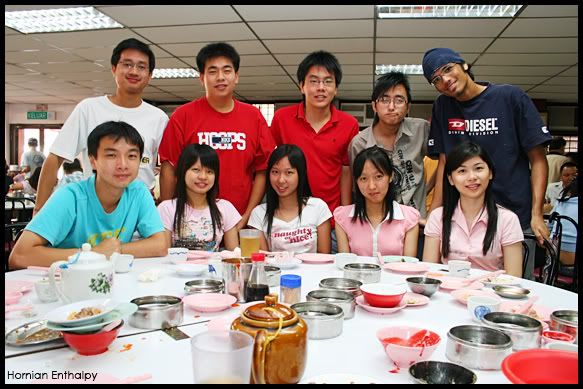 The Aftermath
Next stop, Kellie's Castle!
-----------------------------------------------------------------------
Random photo of the day: