Entering the second day of my trip in India, we stayed a night at the majestic
Neemrana Fort
in Rajasthan.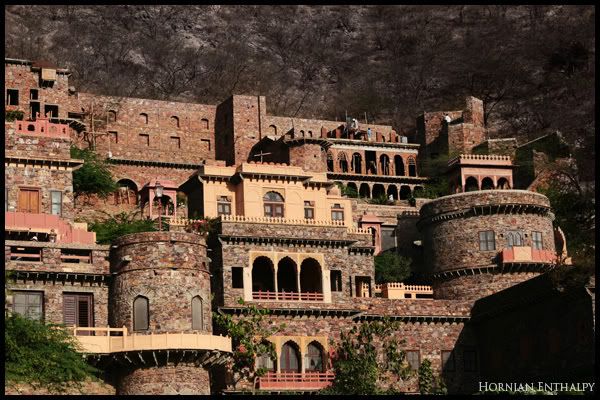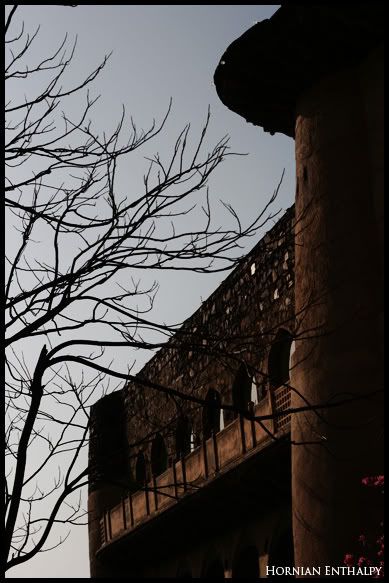 This place used to be an old fort and they refurbished it into a palace-like hotel. The "non-hotel" hotel as they called it.
Even the entrance amazed me with its sharp spear-like decorations.
As mentioned earlier on, everything in India is colourful except for the three men on the motorcycle as mentioned by
DLT2
. xD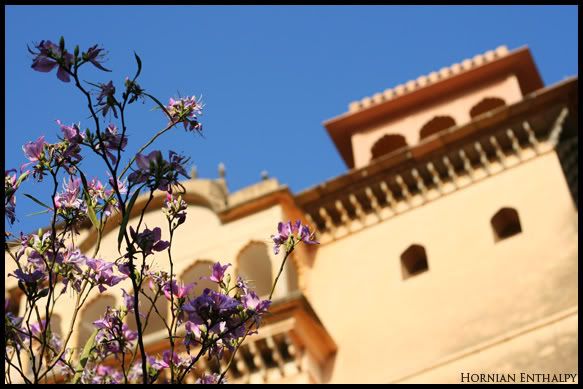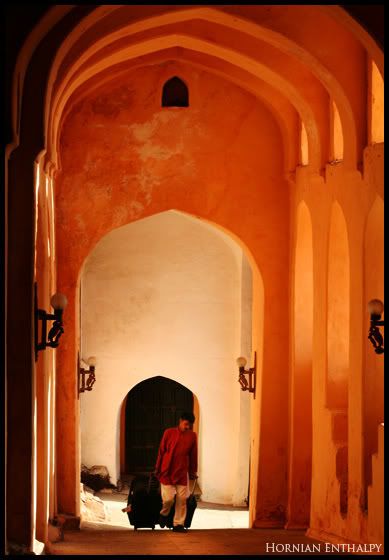 Every path in the fort was made from stones, pebbles and dirt. There was hardly any tile-like floor except for the rooms.
Stairway to heaven
Located on top of hills, they even built a podium which you could oversee the small city beneath in a wide perspective.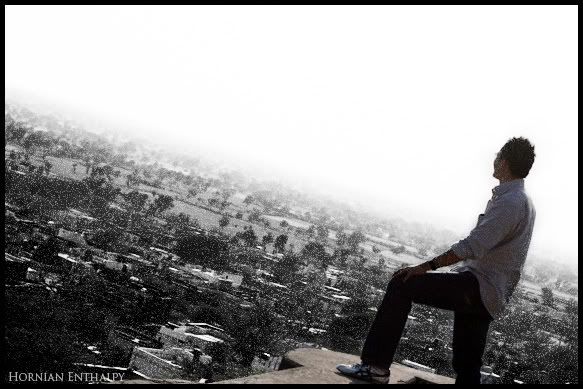 Stay tuned for Part 2! =)