I think it's about time to put aside my India trip photos and blog about something which happened recently.
I know some of you are already tired of viewing wedding photos which has been posted for the past few
days
weeks. xD
Besides, some of you are pestering for the cheerleading competition photos organized by CHARM. I know who you are. ;P
Jokes aside and let the story begin, shall we?
----------------------------------------------------------------------------------
Few weeks ago, CHARM organized a cheerleading competition held in Cineleisure, The Curve.
I was there to
"cuci mata"
support my beloved students who took part in one of the cheer categories.
I arrived late and hence, all the good spots were being taken. As they say, it's better late than never.
The mall was packed with audience on a Sunday afternoon. I was practically sweating when shooting
chicks
the event.
But, my case wasn't as bad as the guy below. xD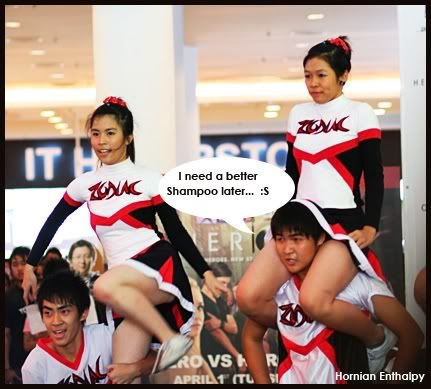 I must say most of the participants were extremely good that I felt ashamed of myself. Even the guys could dance better than me.
During intervals, audiences were asked to join some fun games and etc.
One of the audience was asked to do a full split and gosh, the "bags" are going to hurt, alot.
I shall just let the photos do the talking for the time being.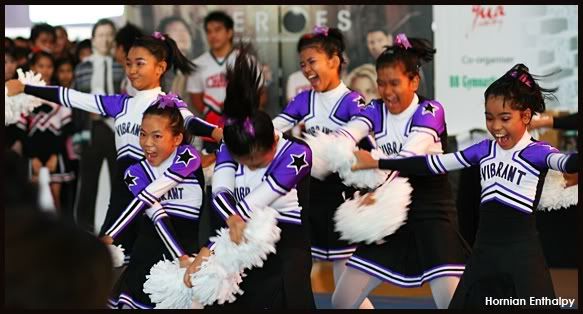 They even used a scientific calculator to calculate the marks.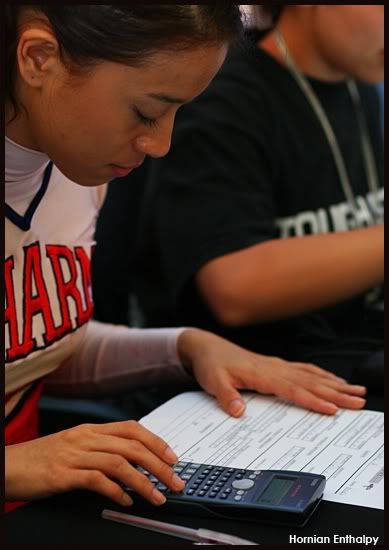 I didn't know such event could
"

Cos

" your "

Tan

" to "

Sin

"
.
And finally, the moment of truth, The Minimitez from SMK Damansara Jaya!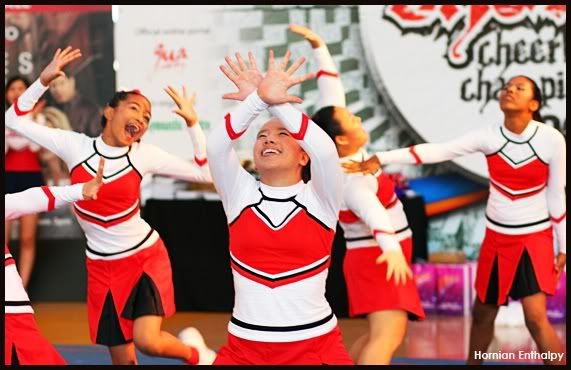 There were two teams from SMK Damansara Jaya participating the competition and they were awesome with their cool dance moves!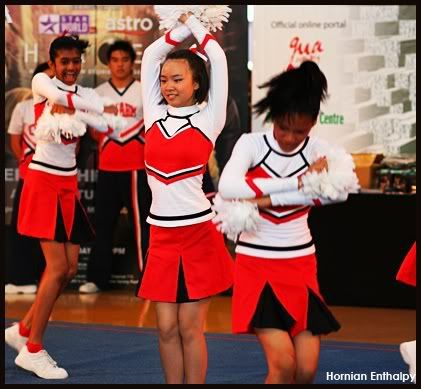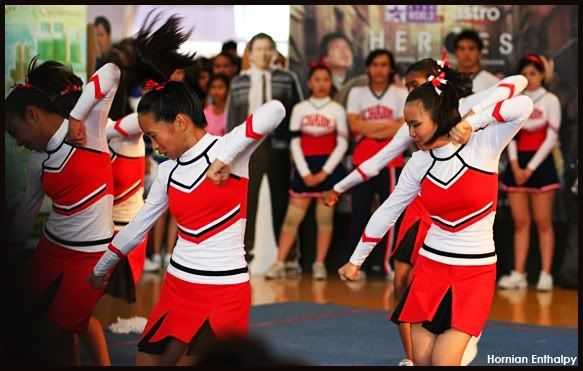 Unfortunately, only one team managed to bring back the award.
Anyways, it is not the prize that matters but the experience that counts!
You girls were awesome and I'm proud of every single one of you!
*P/s:I even told the guy standing next to me that those girls are my students.xD