After visiting Kek Lok Si, we went to the nearby village for a seafood dinner.
I couldn't recall the name of the place but one thing that I could still remember is that the seafood was awesome! *two thumbs up*
Firstly, we had "ho chien"/"hou chien" (fried omelette with oysters) as starters.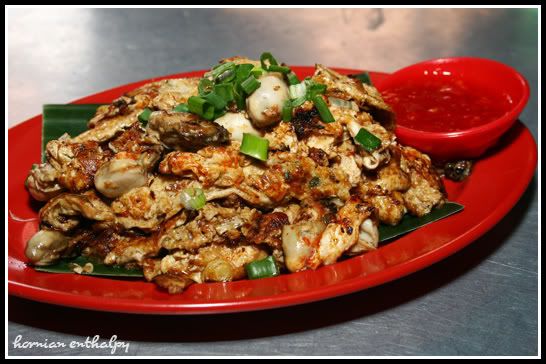 Fried Oh Chien!
One thing about eating seafood in Penang is that you can assure yourself of eating fresh seafood. Take the fried oh chien for example, I usually dislike eating the ones back in KL because of the "fishy"(oh whatever you call it) taste in the oysters. Somehow, I enjoyed eating the delicious fried oh chien because I could hardly detect the "fishy" taste. Other than that, you should see the size of the oysters served - many times bigger than the ones served in KL.
Next in line would be fried "lala" (clams).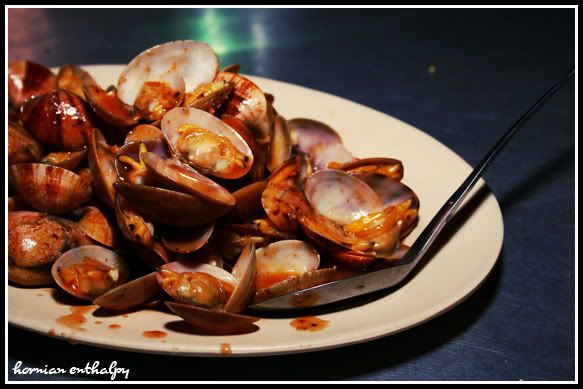 The clams were fresh and juicy with a sweet taste *period*
The main reason we decided to have seafood dinner there was due to the famous grilled crabs. According to my mom, they served crabs with lots of roe(crab eggs) during her previous visit to Penang.
We were so excited when the grilled crabs arrived because we only ordered 1kg and it turned out to be like this: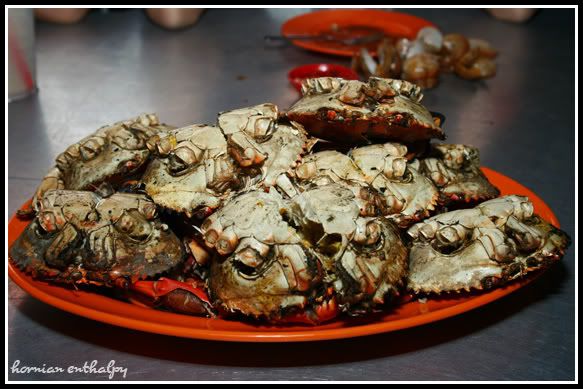 HOLYBBQWtf Grilled CrabsSsSsSSS!!
To our realistation, the waiter made a mistake and ours turned to be only this: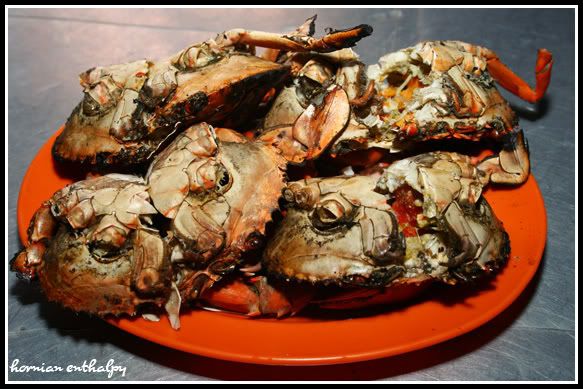 And here's to the roe!
Golden Juicy!
That's all folks!! Dim Sum next morning!!!