*Updated: A picture added at the bottom of the Penang post.
Our afternoon flight back to KL was on the next day. Therefore, we had our breakfast at the nearby dim sum food court. The reason I mentioned food court because it is actually a food court instead of a restaurant.
Besides that, you have to queue up to look for the dim sum that you want to eat. Basically, it is self-service.
Enough said. Pictures time.
Up for "siew yuk" anyone?
Maybe some light starters?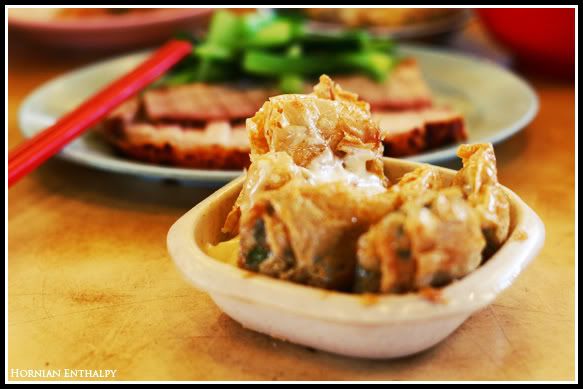 The legendary prawn dumplings.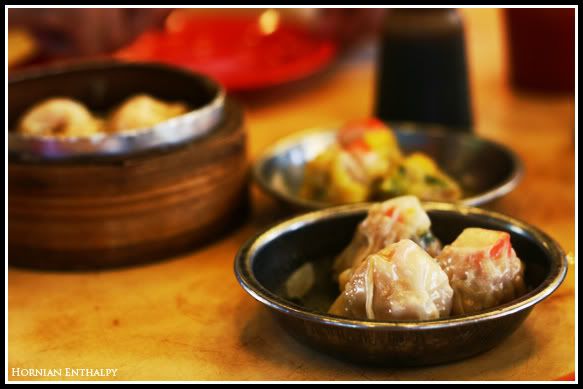 And many more which I didn't take a photo of it.
We took more than 10 plates of dim sum and some other snacks.
The bill came out to be RM 40++
Although the food was not as nice as those in Eastin Hotel, but for that price, I reckoned it was worth the price we pay.
************************************************************************************
On a lighter note, here's another narcissistic picture of me. XD