At first, we thought that the SWAT officers were going to stop us from dancing because the atmosphere was as if we were having an illegal gathering.
Out of a sudden, a high tempo music was put up and the SWAT officers started their dance routines.
Boom!


To my realization, they were from the dance group - The Urban Groove. I personally felt that they re-defined dance standards with their high energy moves. One of their members, Fellest was the judge for Astro's Battleground dance competition.
Once again, he proved to be one of the best break-dancers in Malaysia with this move of his.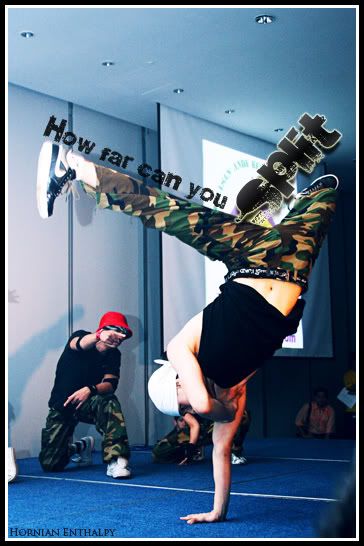 One Hand Stand
After the introductory dance, the chairperson of HMC, Leonard gave his short and wonderful speech symbolizing the start of Pack The Floor 24.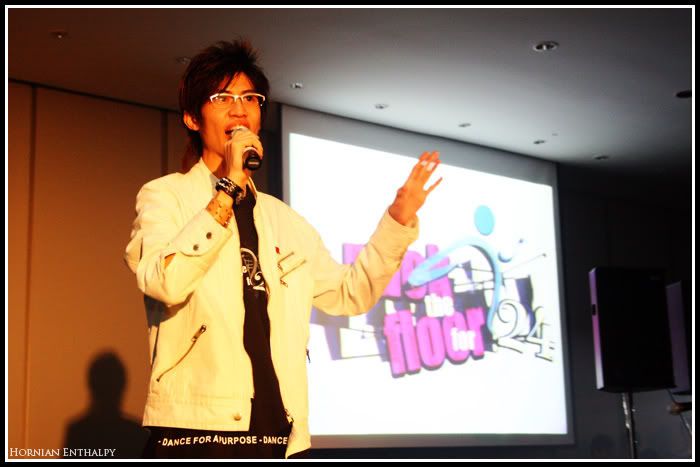 "Thank you for
cumming
coming......"
Quite a number of VIPs were invited. For example, we had Belinda Chee as our MC for the night.
Christien New
and his
steamingly hot sexyback
wife, Lavin.
*Chuckled*
I was shocked when Christien announced that
Kenny Sia
was in the event itself. Suddenly, all cameras were aiming at him till the guy himself had to take his camera to embrace himself.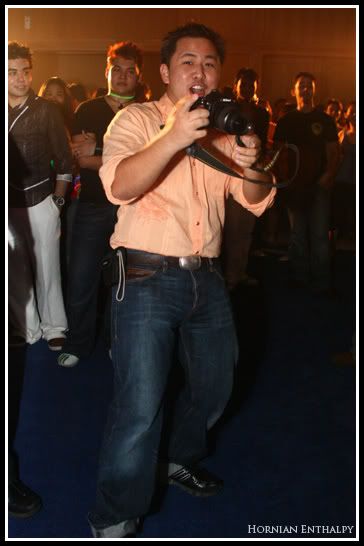 "Please don't shoot me!!!"


Rambo 5: The Macho Man featuring Kenny Sia
What happened next? Stay tune for more!!