This is going to be the last set of Pack The Floor 24 because I don't have anymore nice pictures from the event. Kinda screwed up most of the shots.
Right after the performance by Urban Groove, Christien New and the wife were invited to lead the crowd to dance YMCA.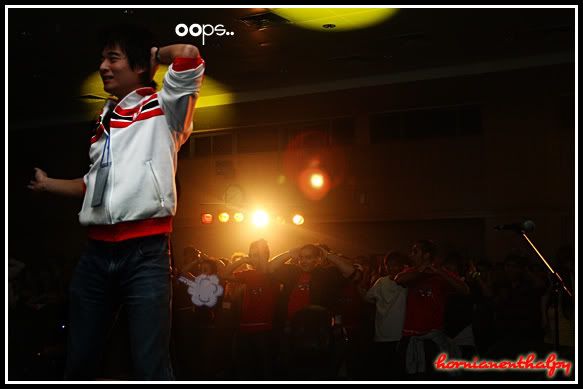 He "spiced" up the crowd. *This is just a joke. =) *
The crowd seemed to enjoy the tutorials.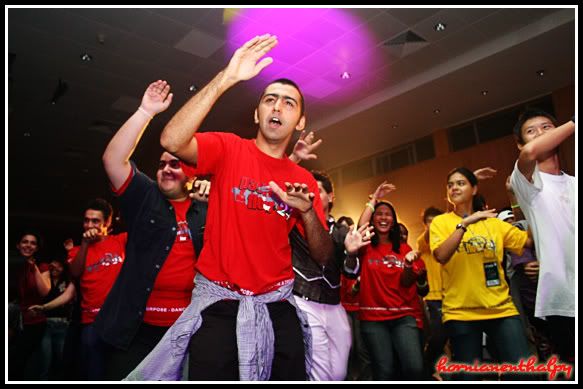 And the chiqas gone wild as well.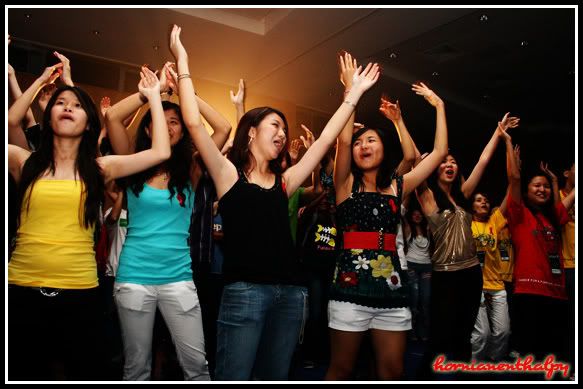 Out of the sudden, the lights went out. And something smokey was going on...
Juwita Suwito then started singing pop.
Just as her performance finished, it was time for Hannah Tan to perform. The bad news was, my camera battery died right before she could perform. =(
The very next morning, some Capoeira Association came to host a workshop for the participants.
"You kick, I duck.."