Many people told me that Penang is full of delicious, mouth watering food. I was uncertain at first until I had experienced it in Lorong Maccallister for breakfast.
Firstly, we ordered Fried Lobak as starters.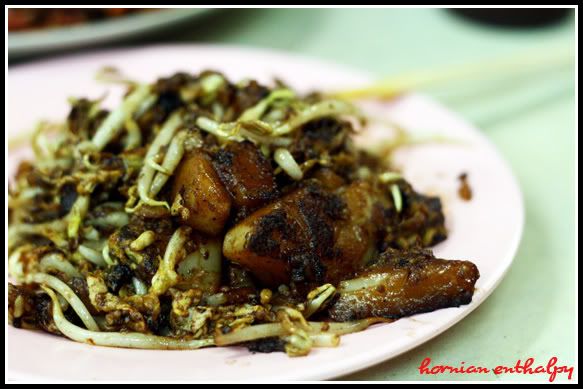 Then, my mom ordered the famous Nasi Lemak.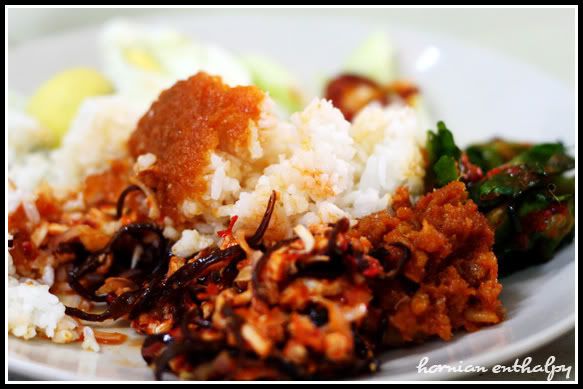 After breakfast, we proceeded to the famous Char Kuey Teow stall in Penang which is located in Jalan Selamat. One thing that attracted my attention was the signage.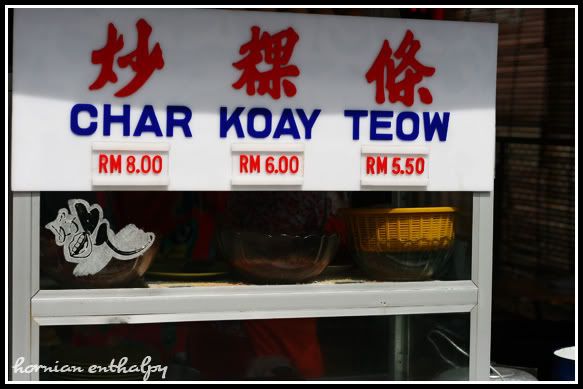 Holy cow! RM 8.00 for a plate of Char Keuy Teow from a hawker stall. Yikes! But well, for the entertainment like this:
as well as a plate of spicy delicious char keuy teow (RM 6.00), I reckoned it was worth eating.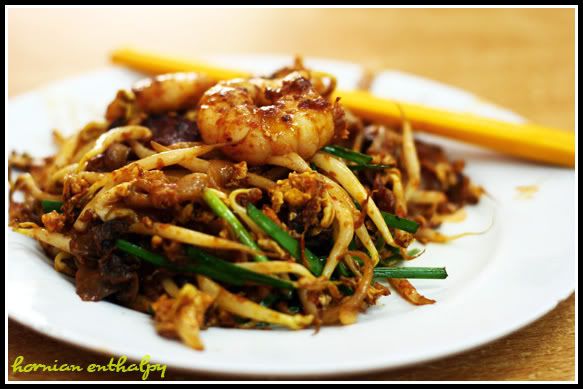 We then had Ice Kacang for dessert near the Char Kuey Teow stall. They even put ice cream in the ice kacang. Creative isn't it? But it will cost you RM 3.00 each.