I think I better continue my story on my Langkawi trip before the whole trip got drifted far behind my archive.
After jungle trekking, we went island hopping the very next day. The package could be cheap if you know where to get good deals. From as low as RM 25 per person to RM 40. Since we went under a travel agent, our fare was about RM 30 per person.
To get to the jetty, we drove down to Porto Malai. Somewhere near the port for Star Cruises ships.
First, we visited Pulau Daya Bunting *something like a pregnant lady island*.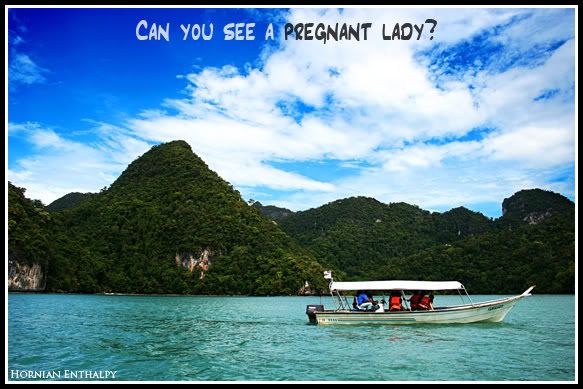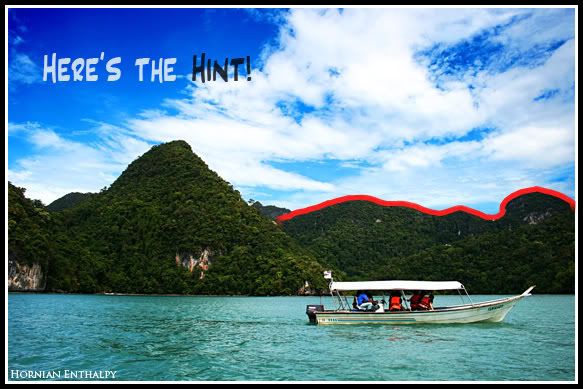 Pulau Daya Bunting has a freshwater lake where you could actually swim there. But here's the warning, the water is very deep, hence, it is advisable to rent a life-jacket.
The boatman gave us forty-five minutes to spend our leisure time in Pulau Daya Bunting before we went to eagle watching.
Fast forward........
Forty five minutes later, we docked our respective motor boats and headed to Eagle Island. *I'm just crapping the island's name*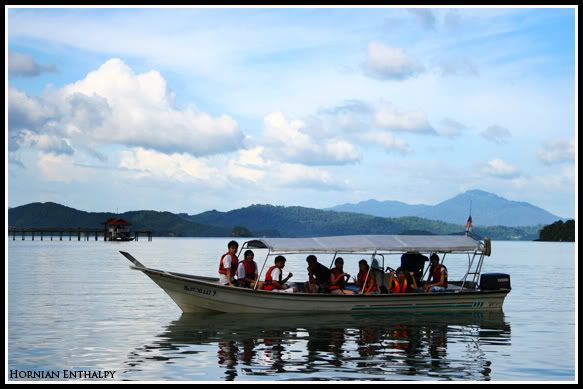 It kinda suck using my kit lens because the telephoto function is pretty much useless. With 55mm as my longest focal length, I could hardly capture any birdies
except my own bird
.
Hence, I cropped this picture to get a magnified eagle in which you have to put in extra imagination for the detail. =P
Next part coming soon...