First of all, I only tried out the Tamron 70-300mm lens which I intend to buy it next year.
Meanwhile, mom loaned me money again to buy my Speedlite. =P
I went to J One in Amcorp again and gotten myself a remote switch which is quite handy when it comes to BULB shots. At the same time, I tried the Tamron 70-300 f/4 -5.6 and here's the result.
Manfrotto - Taken on Macro mode
I wouldn't say it's a sharp lens since you can get it for less than 1 grand. But, I do like the smooth out of focus/bokeh produced from this lens.
On a lighter note, I shot this picture with the 580EX II Speedlite.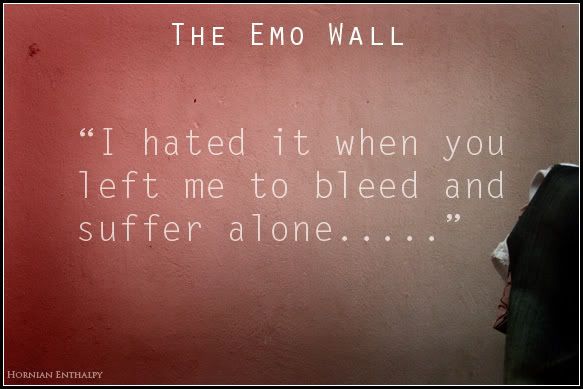 The Emo Wall
And I would like to call it "The Emo Wall". Due to heavy
photoshop
photo-retouching, the effect from the Speedlite isn't substantially visible.
Graduation Ball on thursday! More pictures to come!