I just came back from a night's day at Renaissance, KL. Hence, I weren't free to edit the pictures for the past few days.
I'll try to update tonight. =)
Meanwhile, I found this shirt which is an imitation of the real one. It is one of the football clubs' T-shirt.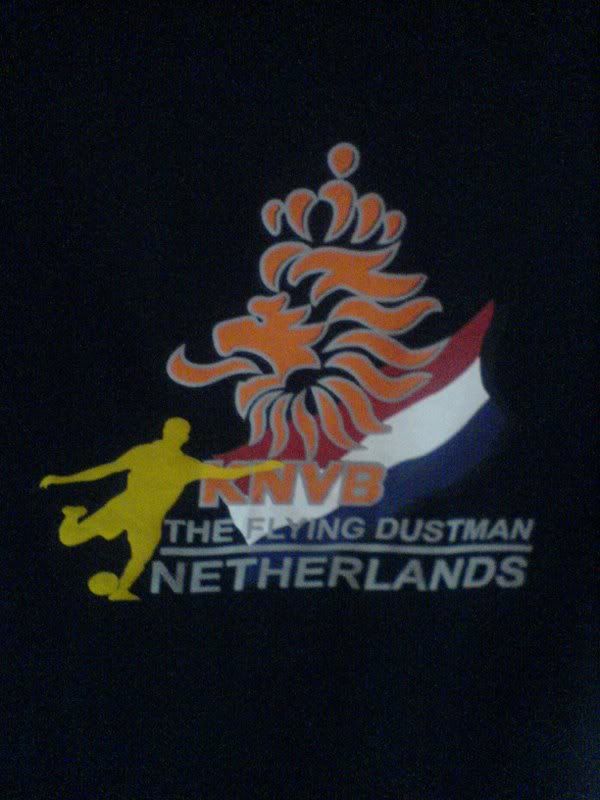 Flying Dustman
I'm pretty sure the
Dustman
will bring victory compared to the
Dutch
. =P