STPM is finally over for me!!! *Euphoria!*
Now it's time to celebrate my holidays. =)
Anyways, three weeks ago, which is before STPM, I went to The Banquet for lunch with my sisters.
The Banquet
The Banquet is a western-eastern restaurant. They serve western food as well as eastern food. Located in Bangsar Village, it wouldn't be hard for one to locate since we are staying near its vicinity.
I shall cut the crapping and let the pictures do the talking. =P
As starters, we ordered sauteed mushroom.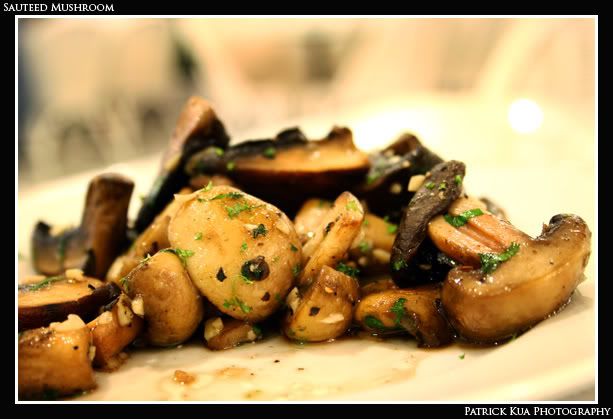 Sauteed Mushroom
Then, my main course arrived as soon as we finished the sauteed mushroom.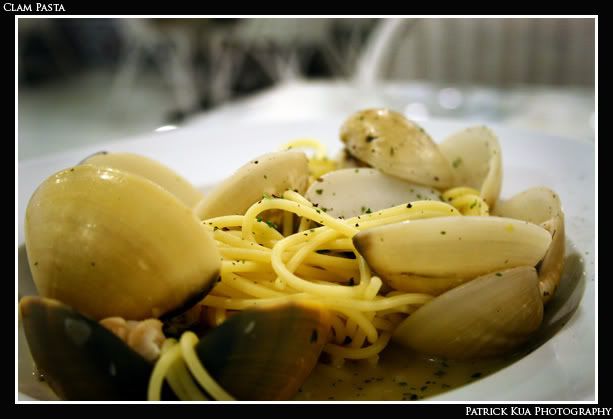 Clam Pasta
I've forgotten the name of my ,main course but it's similar to a clam pasta. =P The clam pasta was of course delicious! Better than fasta pasta for the same price range! =P
Meanwhile, my sister ordered grilled salmon.
Grilled Salmon
The food was delicious and it would only cost you less than RM30 for a decent fine dining experience. =)
You should really try out this restaurant!!