Last week, a bunch of friends and myself took the "Red Bus" to The Island of Duty Free - Langkawi!!
AK 6298 - Langkawi
This will be a short post about the experience we had while waiting to board the plane.
Posers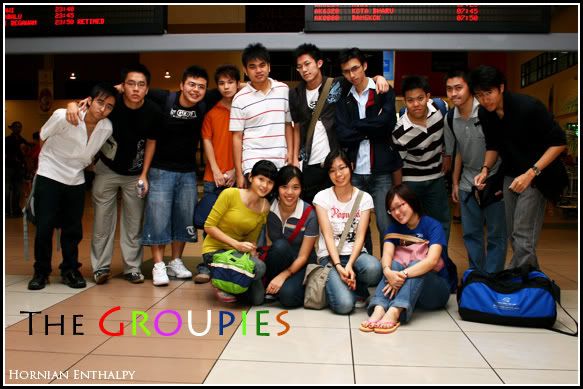 The Groupies
On the other hand, it was Jason, Kok Hui and Shon's first time to sit an airplane. And I could see that they were pretty excited and nervous at the same time. Even before the trip, they kept asking us about what would happen during take-off, cruise and landing.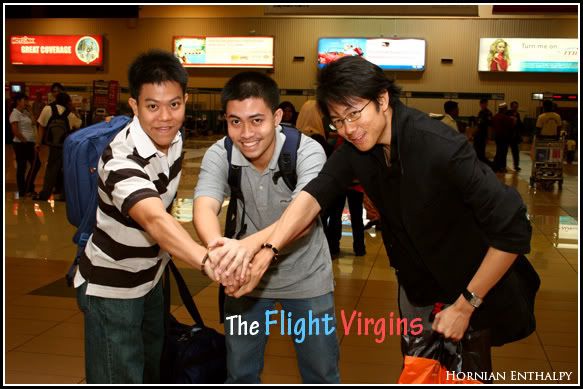 The Flight Virgins
Some of them were hungry and hence bought burgers.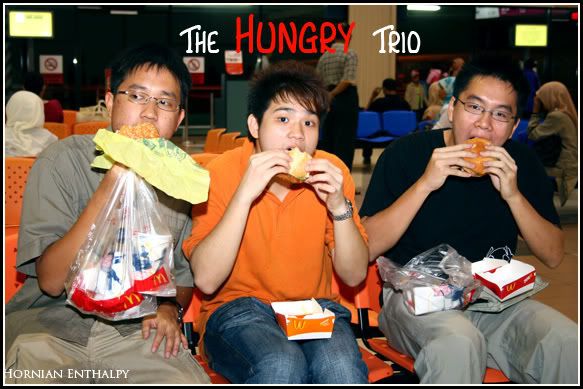 Eating burgers while waiting for your flight? Priceless..
The fries freaks.
*Static*
Flight Attendant: Good evening ladies and gentlemen, we are now boarding AK 6298 passengers bound for Langkawi.
The Long Queue
The flight lasted for an hour and we touched down at Langkawi International Airport at 10.15pm.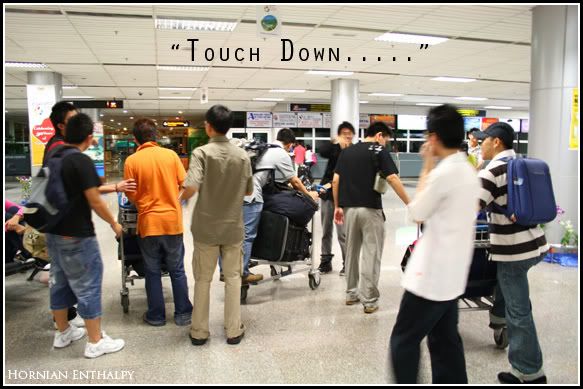 Langkawi
I will continue the story on the next post where we nearly had to sleep on the streets.