What would you do if you have
two
50 cent coins with you?
For me, I would go and exchange for a bottle of German beer at the Octoberfest held in One Utama.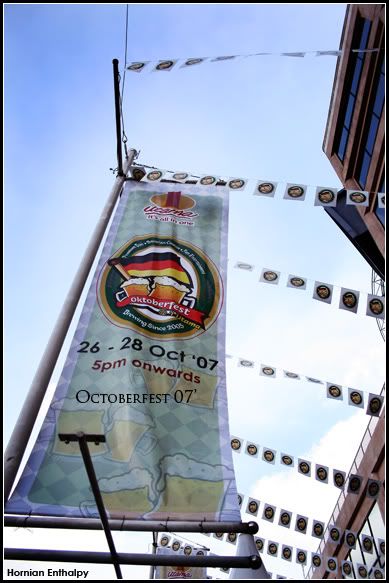 Octoberfest 07'
Two weeks ago, my friends and I went to Octoberfest hosted by One Utama Shopping Complex. It was the third annual Octoberfest and as usual, you get to enjoy German folk music, sausages and last but not least, beers!
The Baazar
During Octoberfest, you get to exchange a bottle of smooth brewed German beer with not twenty but two 50 cent coins. But here's the catch, limited to only 1000 bottles each day in the three-day duration.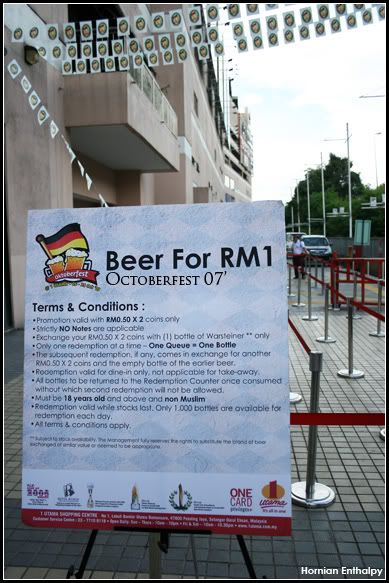 RM1!
As typical Malaysians, we went there uber early (4.00pm) even though the event started at 5.00pm. At 4.15pm, the crowd was building up and a security guard had to be there to ensure everything is in order.
Tight Security
They even set up barricades to ensure everyone is in queue to redeem their beers.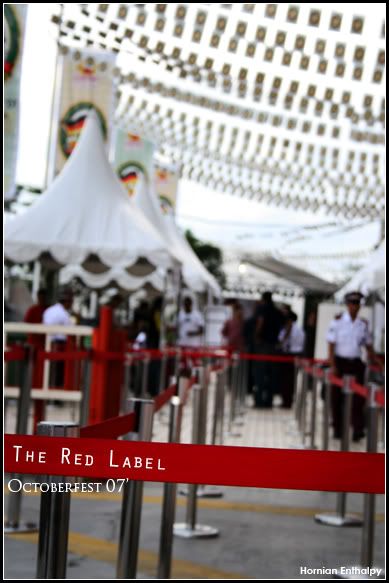 The not-walking Red Label
At 4.30pm, the management decided to let us in to queue in the assigned area.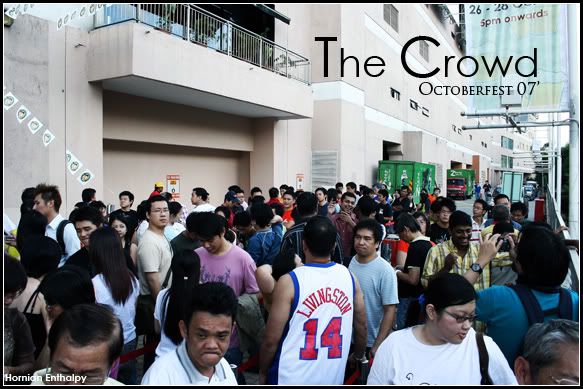 The Building Crowd
Even though you have two 50 cent coins, you need to hold on to one of these tickets issued to redeem your beer.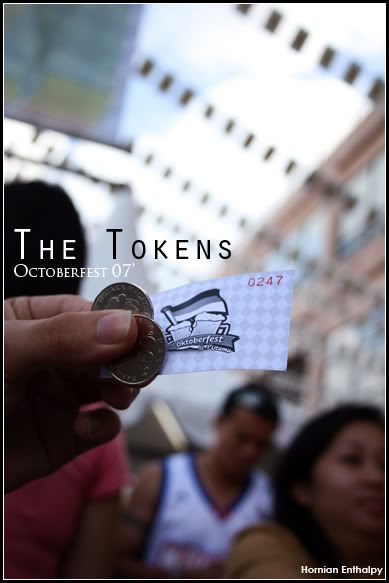 The Ticket
Or else, you have got to wait for the next day or in my case, next year. =)
And finally, our
free
1 ringgit beers!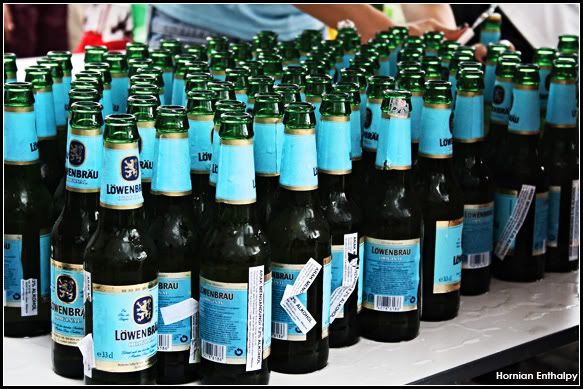 Holy Beers