Short Talk
: I attended Rames' Deepavali Open House today. OMG, the food was awesome!! Thanks Rames for the invitation! =)
Last Saturday, I followed my sister and mom to OUG for lunch.
The sister brought us to a coffee shop near the big four-face buddha
temple
house in OUG. *Sorry for the lack of details. I'm not too good with the area.*
According to her, the shop sells orgasmic crispy roast pork.
Without hesitation, I ordered this: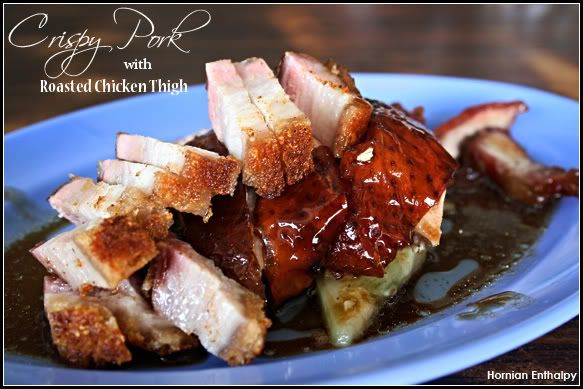 Crispy Pork
Verdict?
The roast pork is slightly crispier than others. But, the slices of roast pork were so thin that for a moment I thought I ordered potato chips. The pricing was normal.
Only one picture to share because I didn't take much. =P