Short talk
:
I have a bad feeling that I will not reach my targeted marks for my Chem paper. =(
Ziyan was trying to construct a stairway to heaven.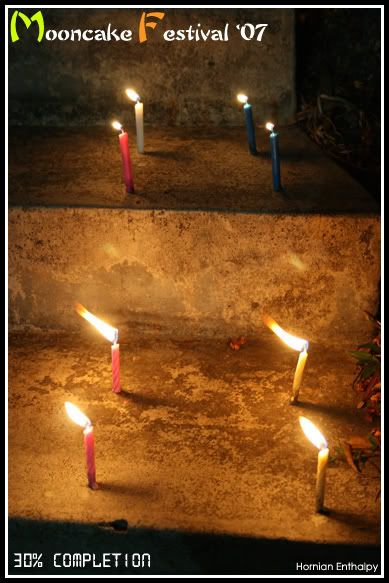 I didn't upload the full version of the stairway to heaven. =S Hence, you'll only get 30% of it. =P
But Ziyan did camwhore with the stairway to heaven.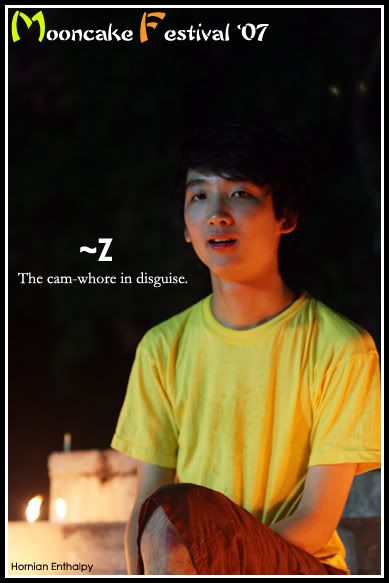 Camwhore in action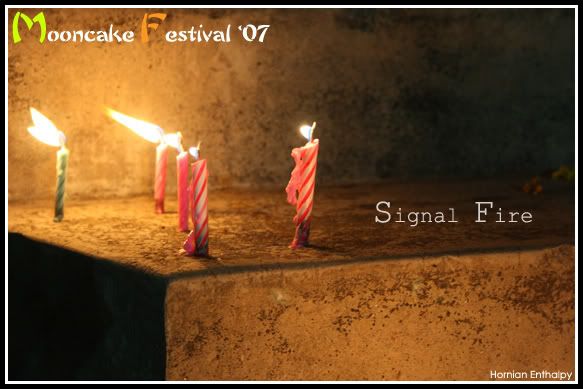 Kinz
was fascinated with the fire and started snapping it all the time.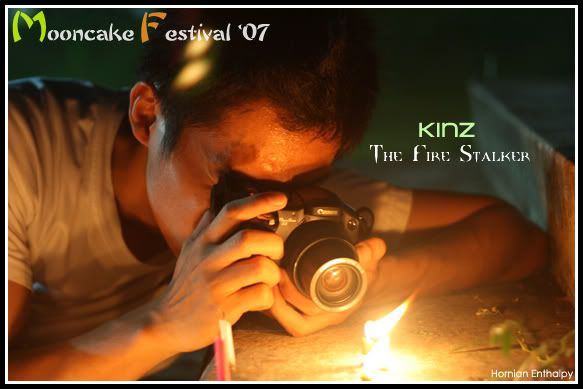 Not only that, he even did a fire dance in honor of the fire god. I'm just crapping. =P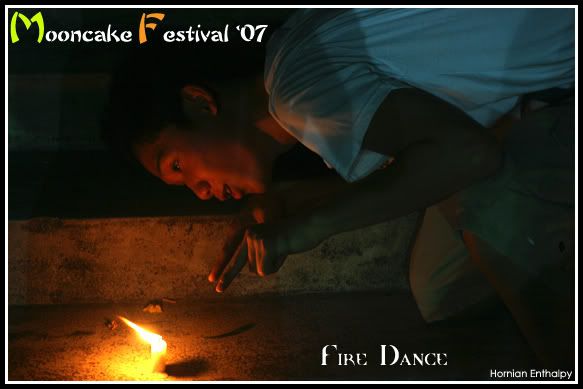 Later then, Quin and I left the group to attend to another party held by the Samadians (form 6 mates).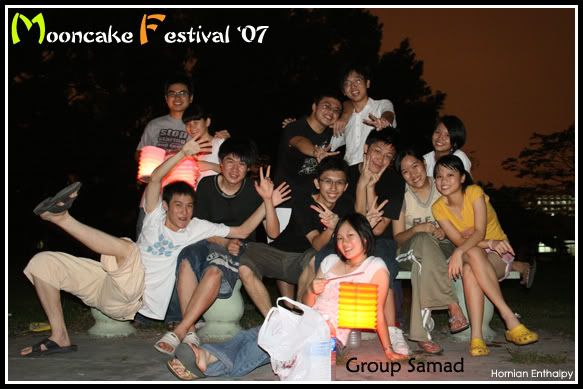 *P/s: Sorry that my coverage for the party sucks because I didn't take much photos. =S
Labels: fire dance, fire stalker, mooncake festival, samadians, stairway to heaven