Do you guys believe that the final result of something you want is based on how much effort you put in?
Well, let me give you a good example.
Basically, this is the amount of work I need to do in order to create one good photo.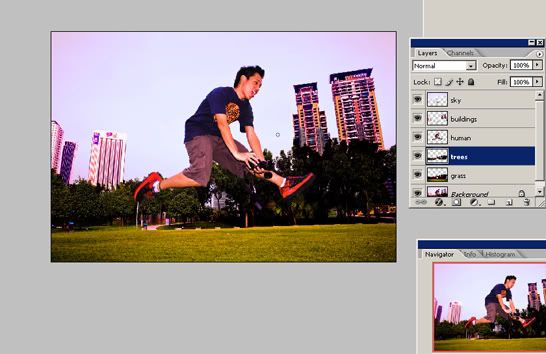 Notice the amount of layers I created. =S
In my dictionary, there are
two
types of
photoshop techniques
:
1.
You put additional objects into the picture, blurring the background to get "a shallow depth of field", and etc.
2.
You adjust the brightness, contrast, exposure and even playing around with curves.
The photo that I edited, ladies and gentlemen was using technique 2.
Behold!
Taken @ KLCC Park
Will try to elaborate on what we(
Eman
and
Kinz
) did yesterday at KLCC.
*P/s: I spent a bloody hour to edit that photo. =( Hence, your comments will be very much appreciated. =P