One more paper to go!!! Tomorrow @ precisely 12.30 pm will mark the end of my trials!!
Please ignore the timer because it thought that my trials is going to end this coming midnight. =s
Anyway, what is a
silhouette
?

A silhouette is a form of
artwork
. It is most commonly a human
portrait
in profile, in black. They do not show any facial expression.
In my case, my silhouette is not a human portrait. =)
I was browsing through my photo folder and I found this photo which was in RAW format. So, I fired up Adobe Lightroom and started editing the photo.
This is what I got: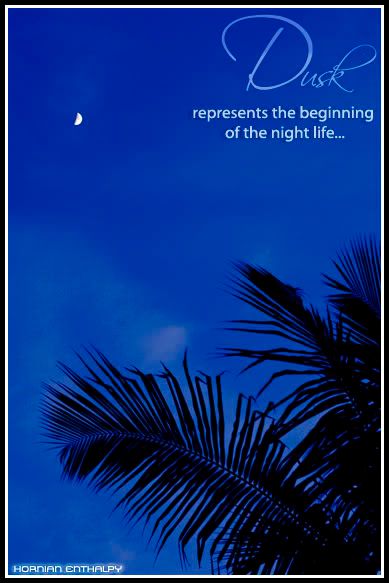 Taken this photo last Wednesday at the Ramadan Bazaar near my area.
Labels: Adobe Lightroom, raw, silhoutte