This entry will be the final post on the Le Meridien KL.
Le Meridien and Hilton both have their swimming pools built on the same level. Besides that, the two sections are inter-connected. Therefore, guests of Le Meridien as well as Hilton can enjoy both facilities offered by both hotels at the same time. *I think* =P
I took the pool side shots at night because I didn't really get the chance to take it during the day because there were too many guests enjoying their swim.
Here it goes:
When you step out to the swimming pool area, you get to see these two majestic structures.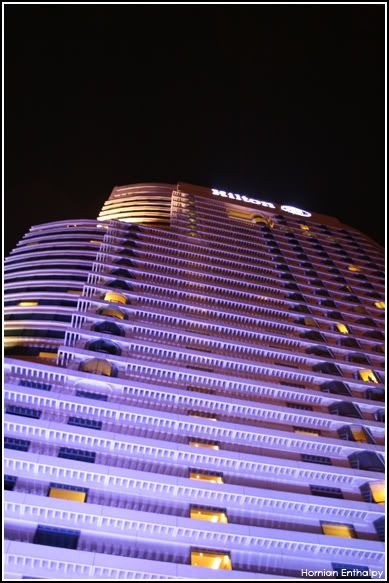 Hilton
And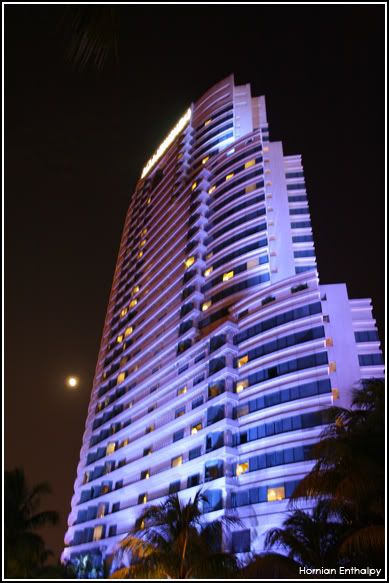 Le Meridien
Then, there are pool side restaurants opened for business.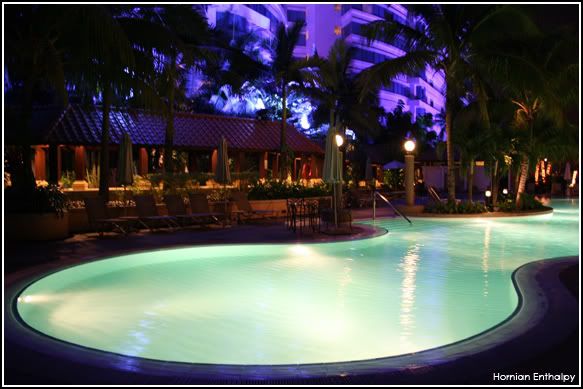 The Curvy Pool Area
Relaxation by the pool
Located at 8th floor, you will stand a chance to enjoy the KL city night scenery. Not to forget the breezy wind that blows by you constantly.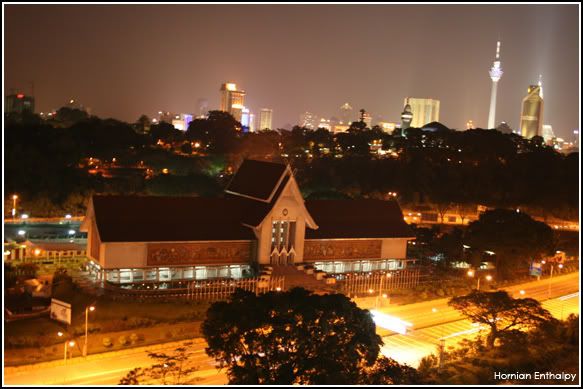 The next morning, mom and her friend decided to have the complimentary breakfast at the lounge while sister and I walked across the streets to KL Sentral to hunt for food.
After contemplating for a while, we decided to visit Starbucks for breakfast.
My sister's English Muffin
and
My Triple Decker Club Sandwich
Last but not least, a cup of my favorite Caffé Mocha.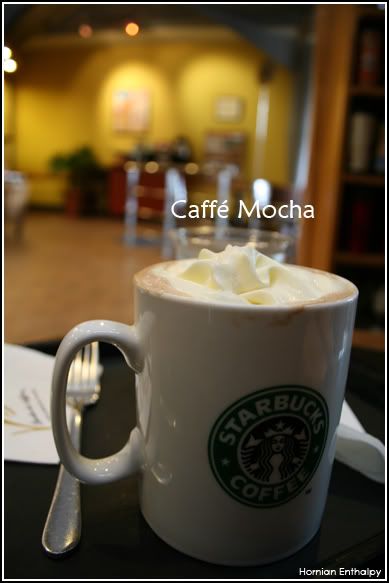 That ends the final chapter of my stay at the Le Meridien KL. =)