Alright, due to requests, I shall blog the 2nd part of the MIFC 2007.
When we reached there, the Putrajaya International Convention Centre was packed with people. And I tell you Putrajaya has recorded the highest number of visitors yesterday in the history of Malaysia up to date.
Even Mr. Polis had to rush to get a nice spot. =)
I shall let the pictures do the talking.
I think that we (Eman and I) were too close to the fireworks display. Though I set my focus to infinity, the photos look distorted. Well, at least I know what should be done next time.
I shall go from the not so nice photos to the nicer ones. =)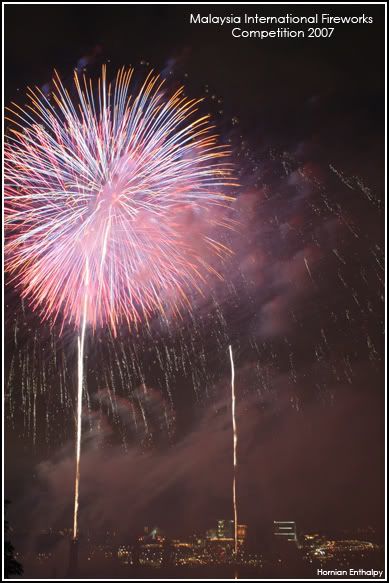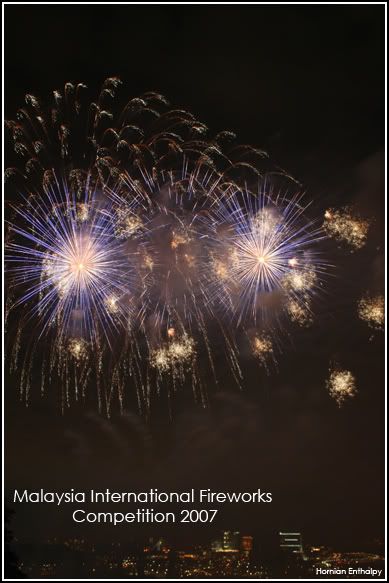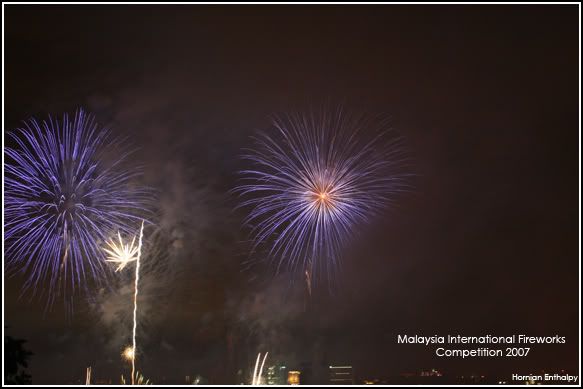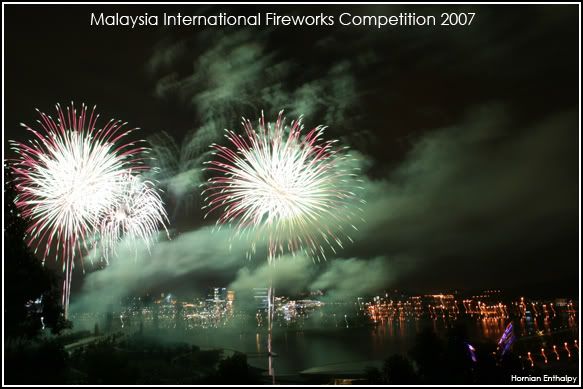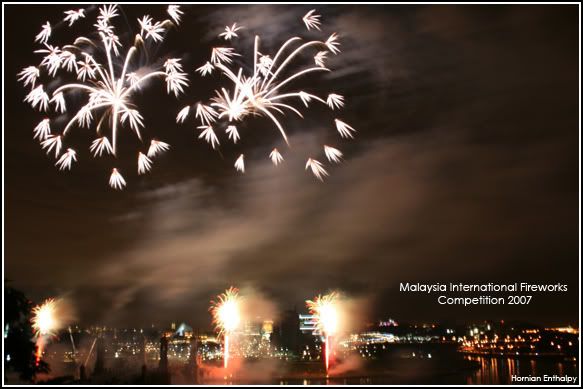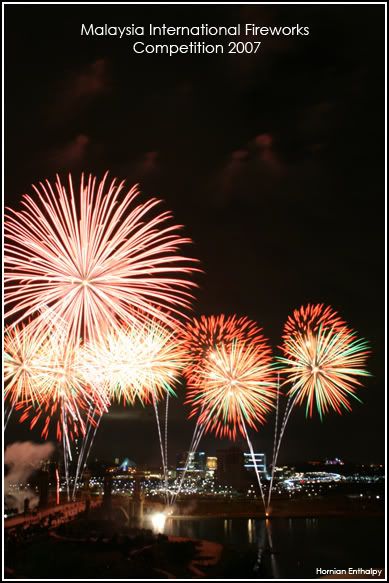 Hope you guys enjoy the shots. =)
*P/s: I'm getting a 5 million dollar Crumpler bag soon from my eldest sis as a birthday present. =)